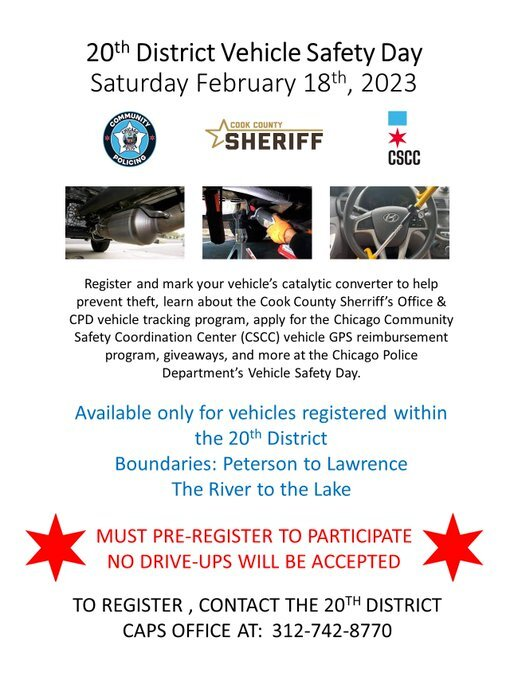 Register and mark your vehicle's catalytic converter to help prevent theft, learn about the Cook County Sheriff's Office and CPD vehicle tracking program, apply for the Chicago Community Safety Coordination Center (CSCC) vehicle GPS reimbursement program, giveaways, and more at the Chicago Police Department's Vehicle Safety Day.
020 Event available only for vehicles registered in 020 District. Boundaries: Peterson to Lawrence, The River to the Lake. To register and receive location info, contact the 020 District CAPS office at 312-742-8770
Must pre-register to participate will receive e-mail. No drive-ups will be accepted.