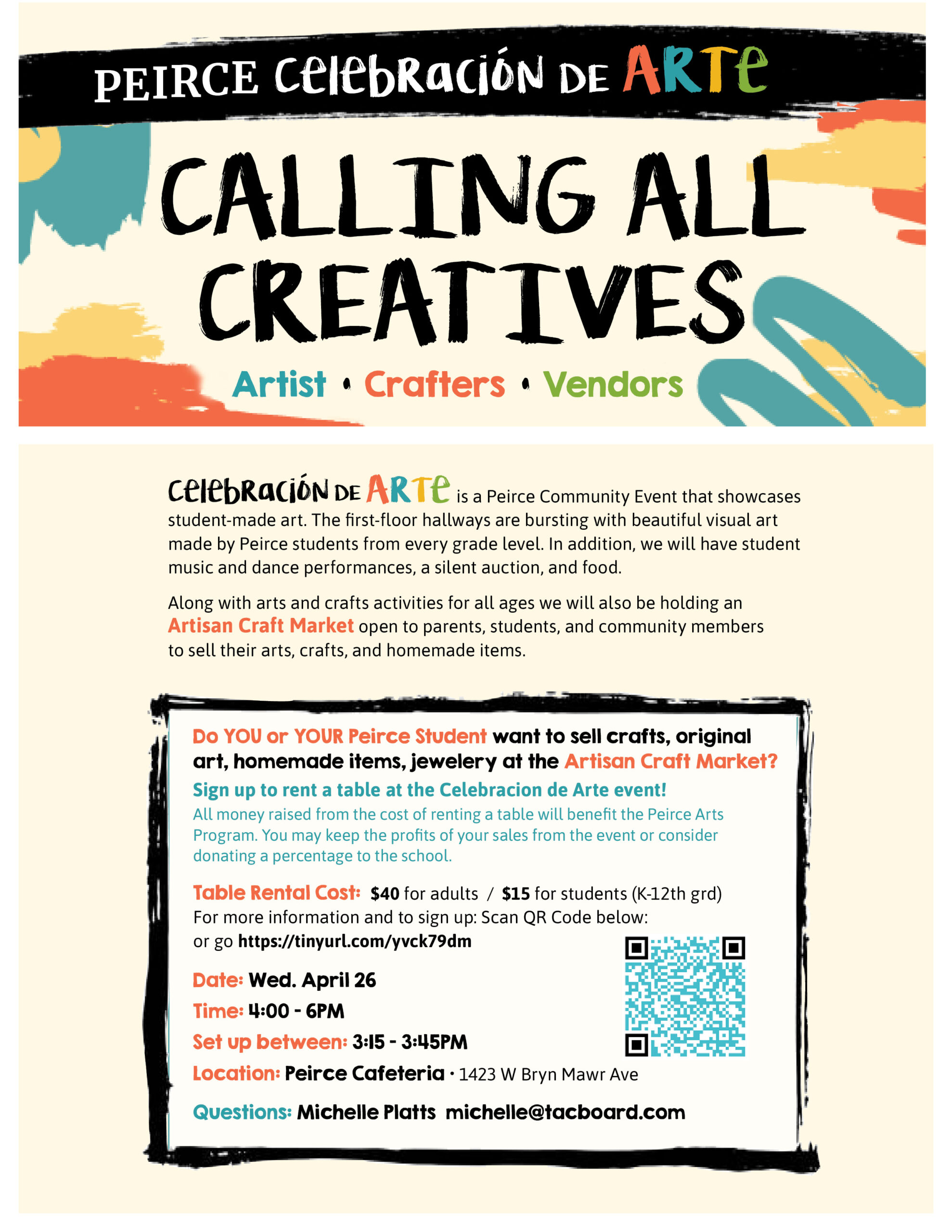 Rent a Table at our school Celebracion De Arte Event on Wed. April 26 from 4-6pm! This is a Peirce Community Event that showcases student-made art. In addition, we will have student music and dance performances, a silent auction, and food.
Along with arts and crafts activities for all ages we will also be holding an Artisan Craft Market open to parents, students, and community members to sell their arts, crafts, and homemade items.
Click here to sign up and to see more information on cost and logistics.