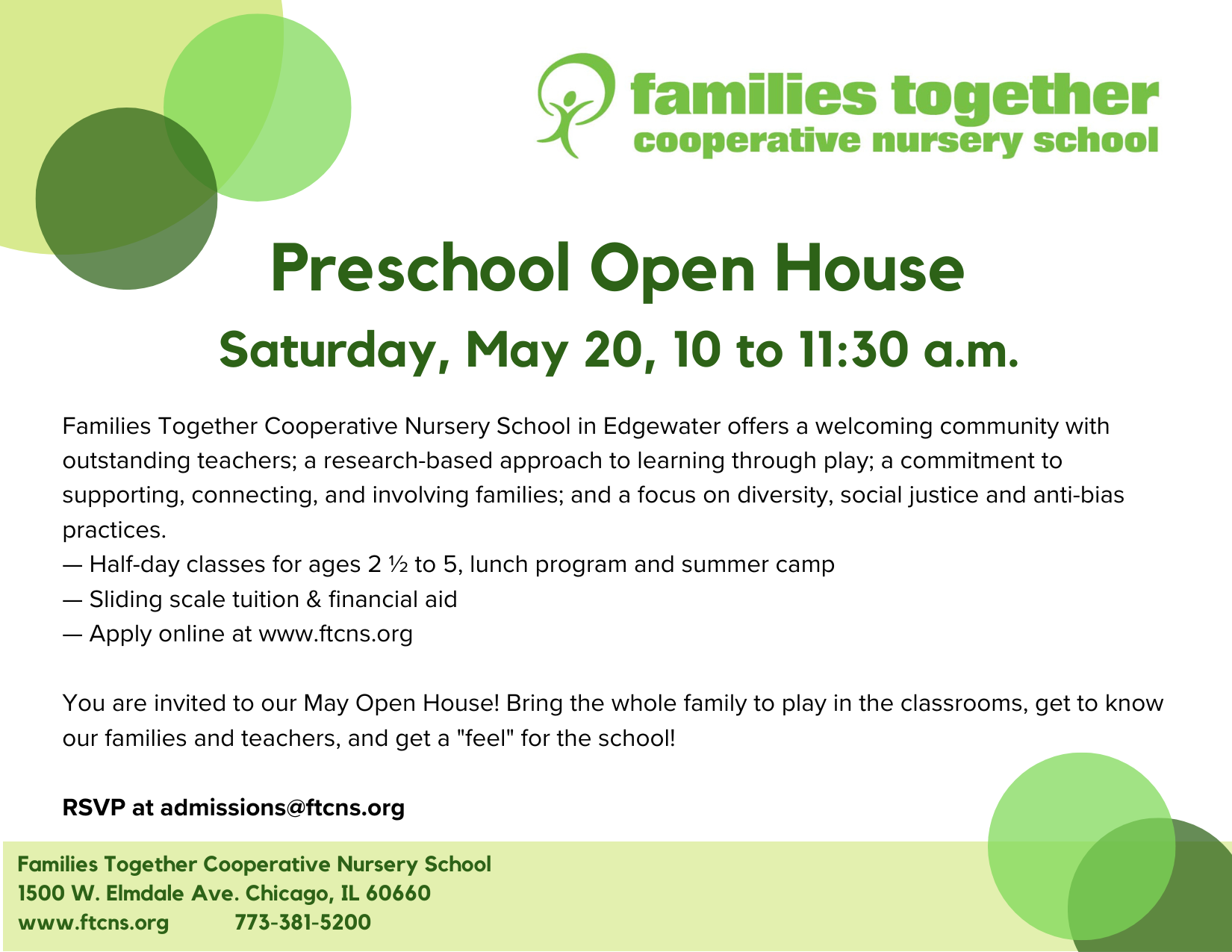 Families Together Cooperative Nursery School in Edgewater offers a welcoming community with outstanding teachers; a research-based approach to learning through play; a commitment to supporting, connecting, and involving families; and a focus on diversity, social justice and anti-bias practices.
— Half-day classes for ages 2 ½ to 5, lunch program and summer camp
— Sliding scale tuition & financial aid
— Apply online at [www.ftcns.org](http://www.ftcns.org/)
You are invited to our May Open House on Saturday, May 20 from 10 to 11:30 a.m.! Bring the whole family to play in the classrooms, get to know our families and teachers, and get a "feel" for the school!
RSVP at admissions@ftcns.org
www.ftcns.org