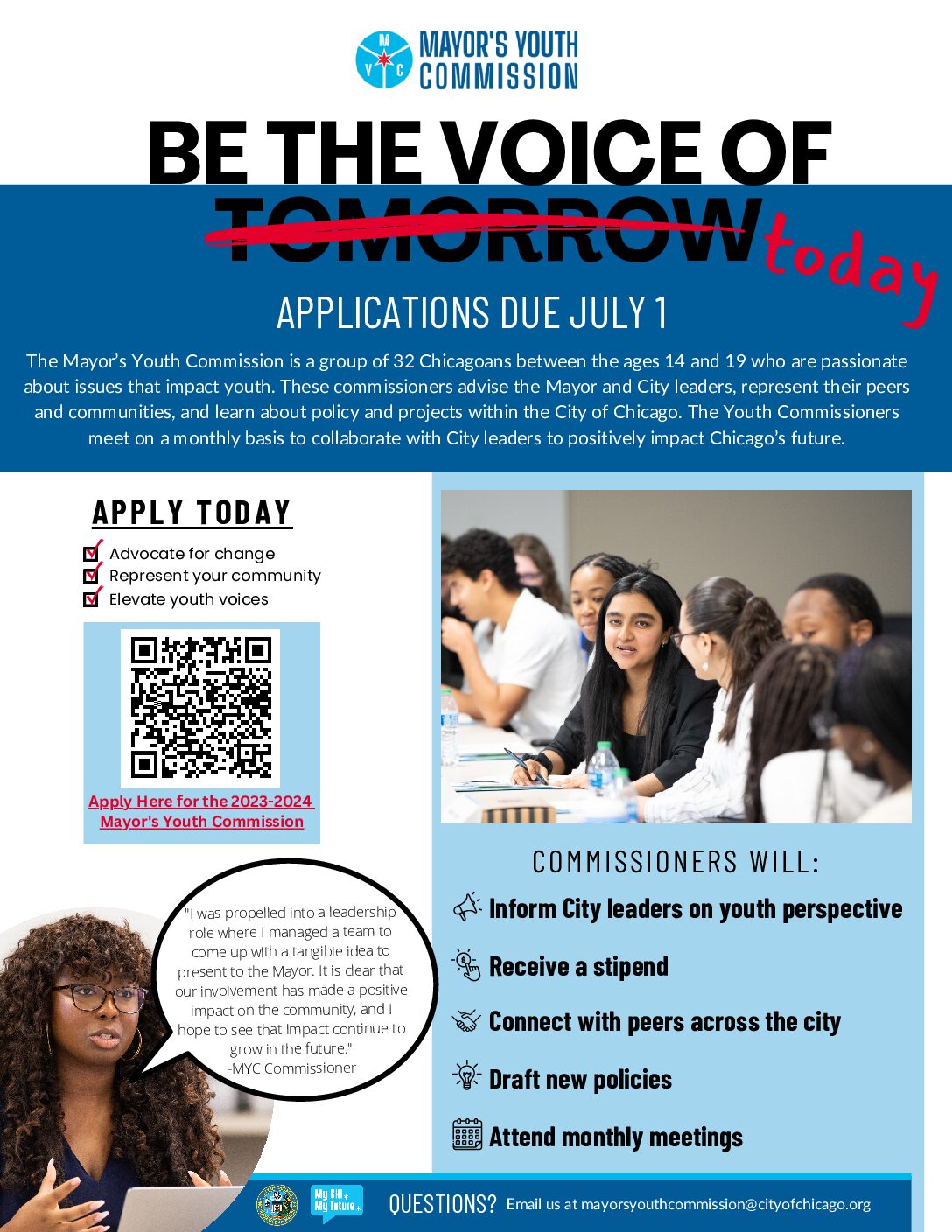 The Mayor's Youth Commission is a group of up to 32 Chicagoans between the ages of 14 and 19 that serve as a liaison between the Chicago Mayor's Office and Chicago's youth. The Commission meets monthly to foster youth-driven civic engagement and amplify youth vices to impact the City's critical policy conversations. Any youth that is interested must[ apply](https://forms.gle/L98fsDCryxWk9J4T6) by **July 1, 2023**. This is a paid opportunity for youth and a great way for young people to get their voice heard!
Coinciding with this launch, we are also excited to share the 2022-2023 MYC's New Ideas booklet. The attached booklet contains policy proposals designed and written by the current Commissioners to provide opportunities, improve outcomes, and drive change for youth in Chicago.
Attached to this email is a flyer for this year's MYC application — please help get the word out by:
Downloading and printing flyers and sharing with your network
Embedding flyers into your regular email outreach
Check-out the Mayor's Youth Commission Homepage for information session dates
Please let us know if you have any questions. We look forward to hearing from and working with the incredible youth in our city and thank you in advance for your support with this application process. Email mayorsyouthcommission@cityofchicago.org with any questions.