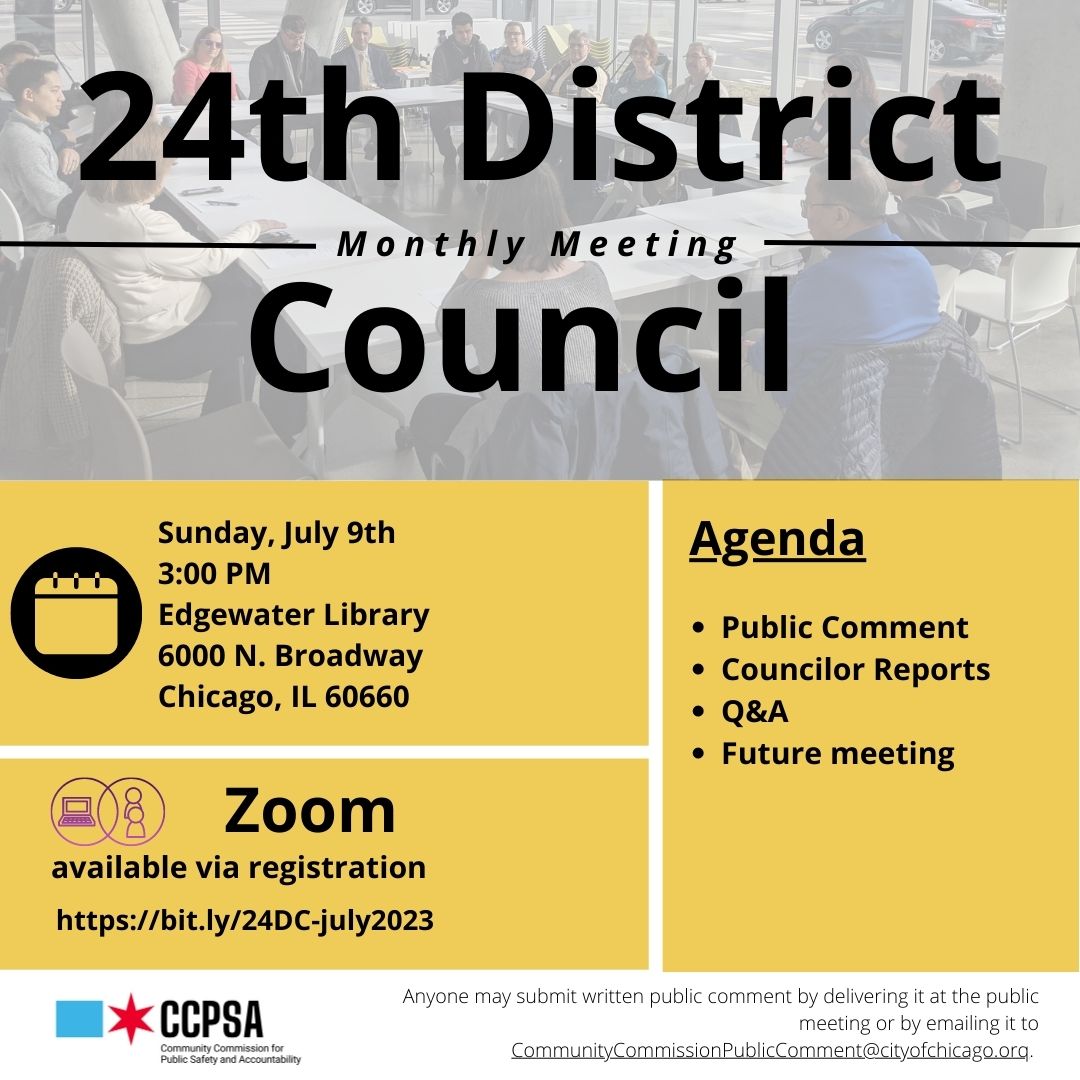 Notice is hereby given that the DISTRICT COUNCIL # 24COMMUNITY COMMISSION FOR PUBLIC SAFETY AND ACCOUNTABILITY will hold a public meeting,
Sunday, June 11, 2023
3:00 pm
Edgewater Library
6000 N. Broadway Ave
Chicago, IL 60660
Zoom is also available via registration at https://bit.ly/24DC-july2023
The agenda for this meeting will be made available electronically on the Community Commission's website.
The Commission will provide an opportunity for public comment. Each person participating in public comment will have up to two minutes to speak. A total of twenty minutes will be dedicated to public comment.
Anyone interested in speaking during the public comment period must write their name on a card provided at the meeting, and give it to Community Commission staff in the meeting room any time between 3:00-3:30pm on the day of the meeting. If the number of interested speakers would exceed the time dedicated to public comment, speakers will be selected by a random drawing.
Anyone may submit written public comment by delivering it at the public meeting or by emailing it to CommunityCommissionPublicComment@cityofchicago.org.