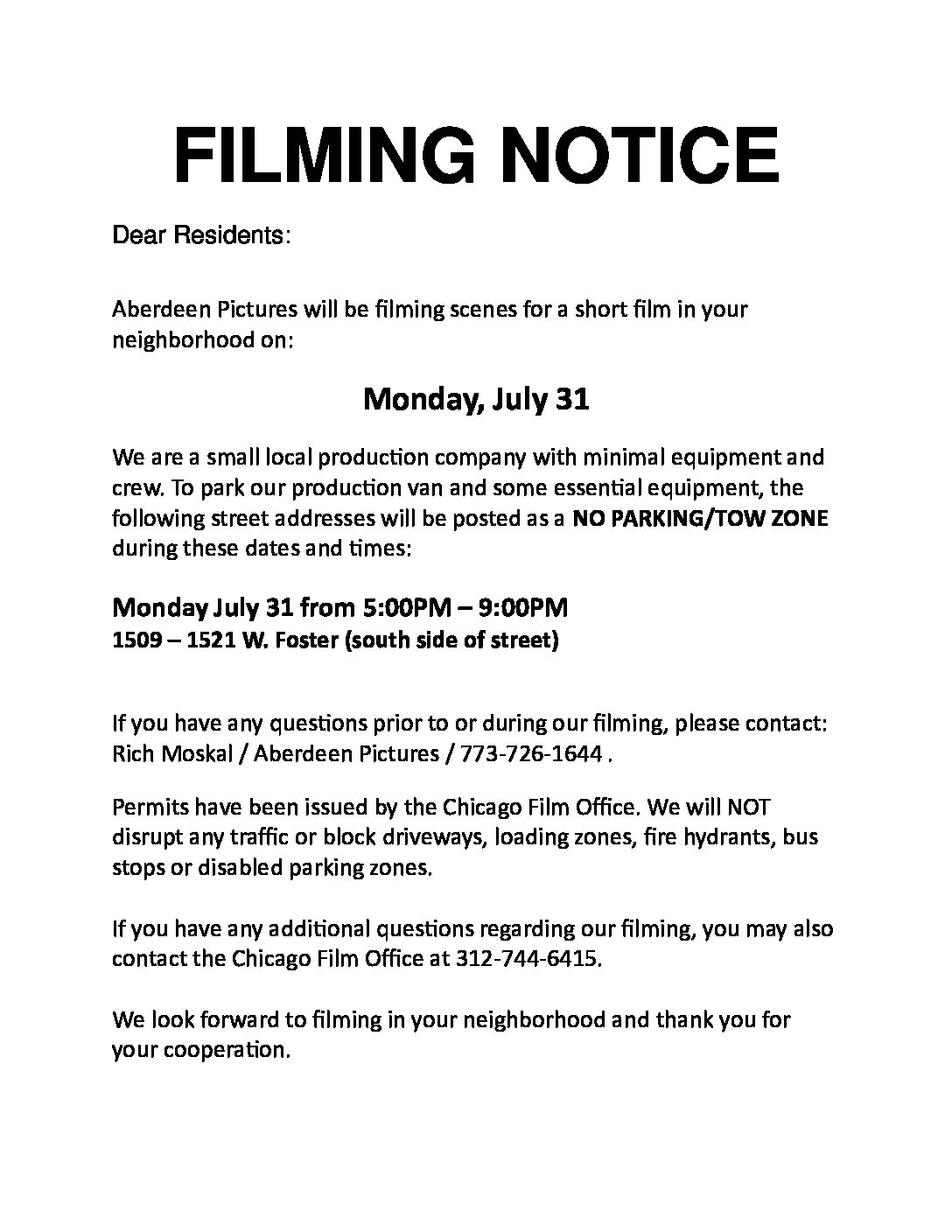 Dear Residents:
Aberdeen Pictures will be filming scenes for a short film in your neighborhood on: Monday, July 31
We are a small local production company with minimal equipment and crew. To park our production van and some essential equipment, the following street addresses will be posted as a NO PARKING/TOW ZONE during these dates and times:
Monday July 31 from 5:00PM – 9:00PM
1509 – 1521 W. Foster (south side of street)
If you have any questions prior to or during our filming, please contact: Rich Moskal / Aberdeen Pictures / 773-726-1644 . Permits have been issued by the Chicago Film Office. We will NOT disrupt any traffic or block driveways, loading zones, fire hydrants, bus stops or disabled parking zones.
If you have any additional questions regarding our filming, you may also contact the Chicago Film Office at 312-744-6415.
We look forward to filming in your neighborhood and thank you for your cooperation.