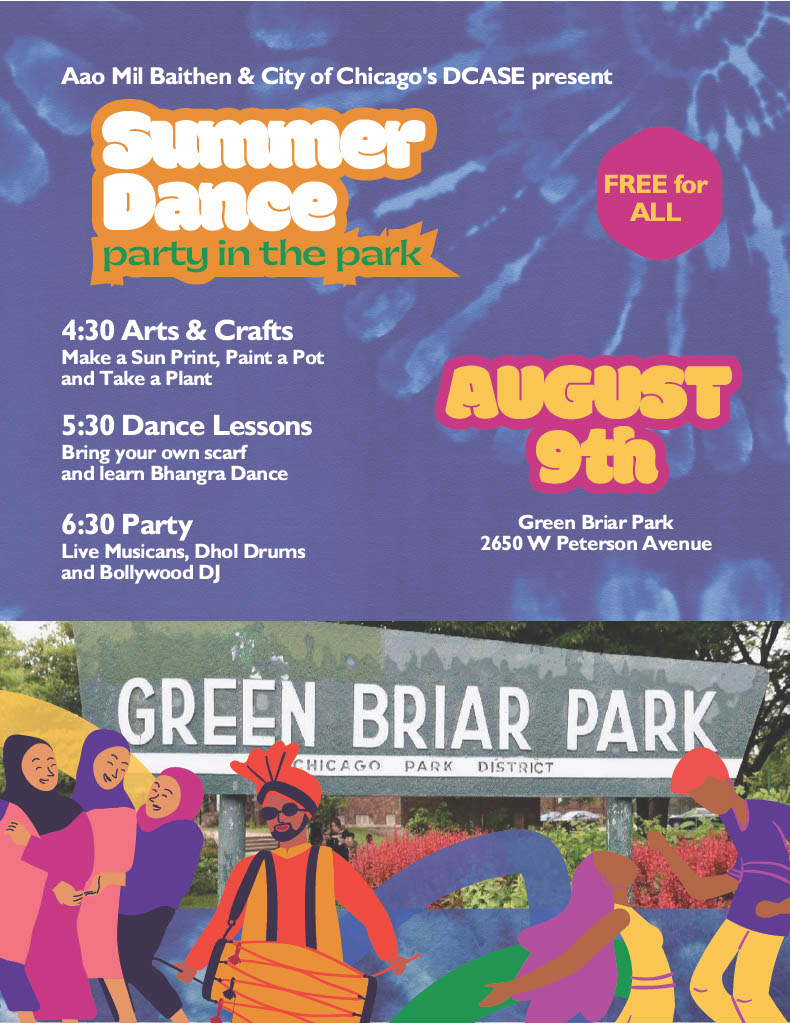 The City of Chicago's SummerDance is coming to Green Briar Park!! One of this year's SummerDance events is being led by Aao Mil Baithen – a collective of community artists – who will bring a South Asian flair to the party with Bhangra and Bollywood music and dance!! Join us for a few hours as we transform the park with some energy and color. Groove with us and make some arts & crafts inspired by nature and "home". Learn more about Aao Mil Baithen, our artists and the event on our Instagram: @aaomilbaithen
Feel free to bring a picnic, a lawn chair, and your own memento of "home"!! We will be making Sun Prints!!
For more information visit: the Green Briar Park events page.