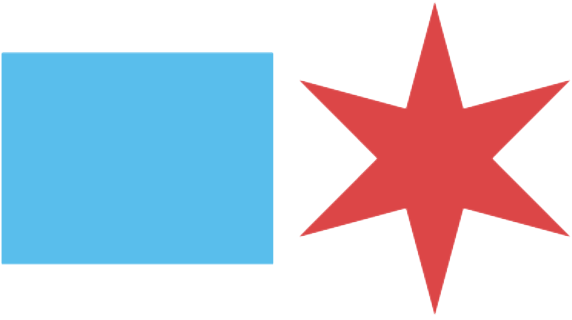 Full Time
50.68 USD / Hour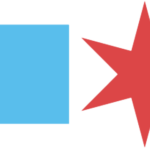 Website City of Chicago Department of Aviation
Duties:
Reviews blueprints, specifications, or models of parts to be made and determines work procedures, metal stock, and machine tools to use to fabricate parts.  Inspects and dismantles mechanical equipment and machinery to identify malfunctions and determine needed repairs. Fabricates metal parts by setting up and operating conventional or computer-controlled machine tools (e.g., lathes, milling machines, grinders, drill presses). Plans and lays out jobs, making calculations to establish dimensions, locating and marking surfaces and angles to be machined, setting controls, and making cuts to perform machining operations. Performs precision handwork to finish, fit, and assemble machined parts using bench mounted and hand held power tools (e.g., files, die grinders, buffers, scrapers). Uses precision measuring instruments (e.g., vernier calipers, micrometers, surface gauges, dial indicators) to maintain dimensional accuracy and specified tolerances during machining operations. Determines and monitors the feed and speed of the machine during machining operations. Checks finished metal products to ensure they meet specifications. Installs and tests new and repaired parts, ensuring proper fit and operation. Prepares work activity reports. Loads, transports, and unloads equipment and supplies as required. Cleans work sites after repairs. Cleans and lubricates machinery, tools, and equipment. Welds or brazes broken parts with electric or gas equipment, as required. Cuts steel with acetylene torch, as required. Transports and erects scaffold as required. Performs other related duties as required.
Minimum Qualifications:
Successful completion of a US Department of Labor registered machinist apprenticeship training program and journeyman status; or an equivalent combination of education, training, and experience.
A Driver's License is required at the time of hire.
Selected candidate MUST obtain Basic Airfield Driving endorsement (Yellow Stripe Certification) within 90 days of hire.
Working Conditions:
Exposure to loud noise, fumes or dust, oily or wet environment
Exposure to hazardous conditions (e.g., heavy machinery)
Works in confined spaces
Equipment:
Hand and power tools (e.g. wrench, pliers die grinders, buffers)
Standard tools and equipment of the machinist trade (e.g., machine tools, precision instruments, micrometers, dial indicators)
Personal protective equipment (e.g., hard hat, shoes, glasses, gloves, vest, pads)
Physical Requirements:
Heavy lifting (up to 75 pounds) is required
Ability to stand and walk for extended or continuous periods of time
Ability to quickly bend, stretch, twist, or reach out with one's body, arms, and/or legs
Ability to operate applicable hand tools, power tools, and equipment
NOTE:   APPRENTICESHIP TRAINING PROGRAM CERTIFICATE(S), JOURNEYMAN CARD, RESUME AND A VALID STATE OF ILLINOIS DRIVER'S LICENSE MUST BE SUBMITTED AT THE TIME OF PROCESSING.
NOTE:  To be considered for this position you must provide information about your educational background and your work experience.  You must include job titles, dates of employment, and specific job duties.  (If you are a current City employee, Acting Up cannot be considered.)  If you fail to provide this information at the time you submit your application, it will be incomplete and you will not be considered for this position.  There are three ways to provide the information: 1) you may attach a resume; 2) you may paste a resume; or 3) you can complete the online resume fields.
Selection Requirements:
This position requires applicants to PASS a written/skills assessment test. Test results will be sent out by the Department of Human Resources after test results have been compiled and analyzed.   Bidders who receive a passing score on the test will be selected in seniority order according to the collective bargaining agreement. Non-Bidders who receive a passing score on the test will be hired in lottery/random order.
The candidate selected for hire must pass an airport background check and a Security Threat Assessment (STA)
Education & Employment Verification:
Please be advised that if you are selected to be hired you must provide, upon request, adequate information regarding your educational and employment history as it relates to the qualifications of the position for which you are applying. If you received your degree internationally, all international transcripts/diploma must be accompanied by a Foreign Credential Evaluation.  If the City of Chicago cannot verify this information, any offer extended to you will be withdrawn and you will not be hired
Evaluation:
Your initial evaluation will be based on information provided on the application form and documents submitted with the application.  Applications must be submitted by the individual applicant.  No second party applicants will be accepted.
Residency Requirement:
All employees of the City of Chicago must be actual residents of the City as outlined in 2-152-050 of the City of Chicago Municipal Code. Proof of residency will be required.
If you would like to request a reasonable accommodation due to disability or pregnancy in order to participate in the application process, please contact the City of Chicago, Department of Human Resources, at 312-744-4976 (voice) or 312-744-5035 (TTY).   Please be prepared to provide information in support of your reasonable accommodation request.