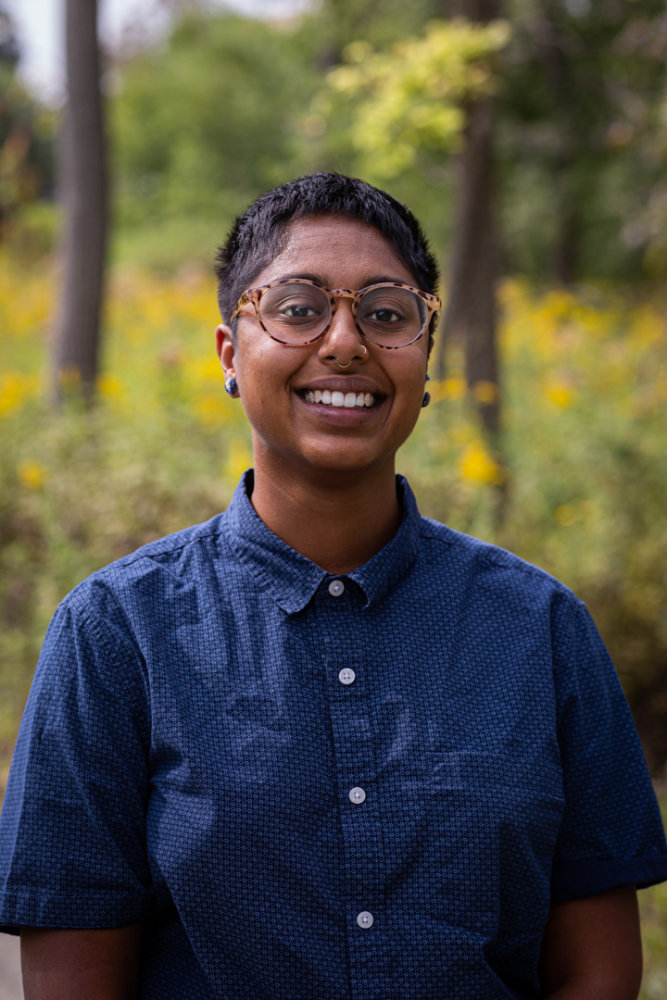 Chief of Staff
They / Them
Pooja has been with the 40th Ward Office since January 2021 and was the Director of Constituent Services prior to being the Chief of Staff. They are now Ald. Vasquez' Director of Policy and Chief of Staff for the Committee on Immigrant and Refugee Rights.
They have a great interest in making sure government serves the interest of ALL people, especially those who have been minoritized and continue to face repression.
Pooja was in the solar industry for many years before pivoting into government, and has extensive experience with program development, management and strategic planning. Catch them farming, cooking or trying to start yet another book club during non work hours!
Areas of Specialization
Policy Origination and Feedback for Ald. Vasquez
Main Point of Contact for items related to the Committee on Immigrant and Refugee Rights
Special Interests
Environmental justice, agricultural production, ending the settler-colonial military-industrial pipelines