Non-emergency City Services
Have a complaint, concern, or request for a City service?
You can place a request for non-emergency city services calling 3-1-1 or by visiting the 311.Chicago.gov website. We recommend the CHI 311 Mobile App if you have a compatible device.
When you place a request, be prepared to give information like the exact address for service. You can also submit photos and a description of the issue. Depending on the type of request, you may be prompted to answer other specific questions.
Common Service Requests
Rodent Baiting/Rat Complaint
Garbage Cart Maintenance
Pothole in Street Complaint
Street Light Out Complaint
E-Scooter Parking Complaint
Status Updates on Submitted Requests
If you provide contact information when you submit your request online or via the app, you will receive text and/or email updates on the status of your request. You will also be given a service request (SR) number that you can use to track your request.
From time-to-time, a request may be marked as completed even though the issue is not resolved or something might not be completed within the estimated time frame. In such events, please feel free to contact our office so we can check out the status of your request and the timeline for completion.
Review the 311 User Guide
Our office has created a detailed guide to help you use the 311 website. Download the guide.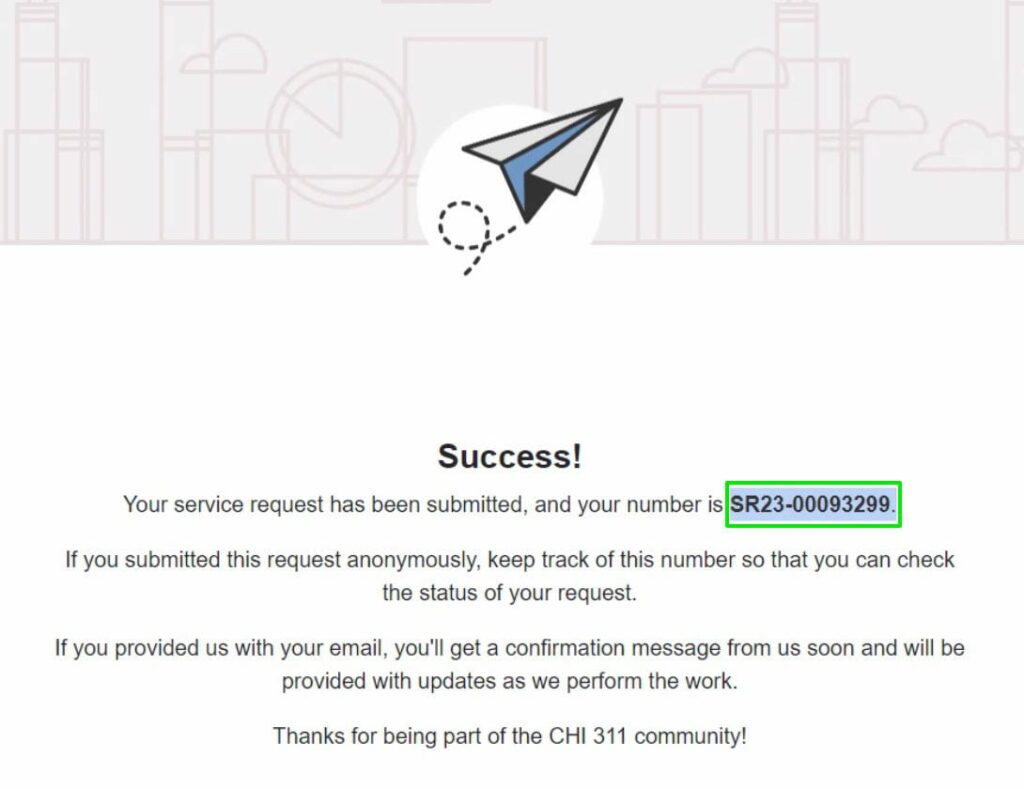 Request a Status Update
Get the CHI 311 App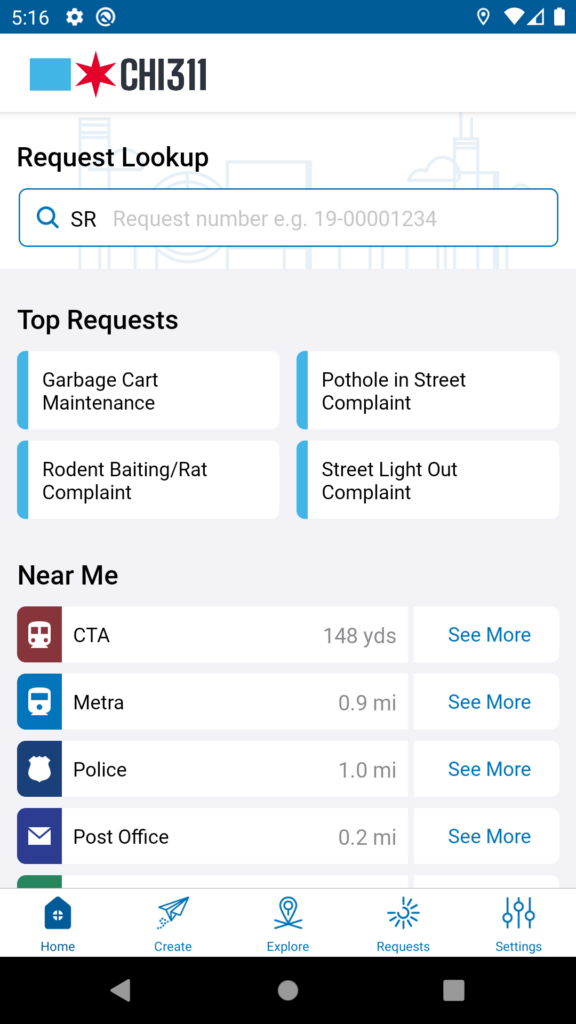 The CHI 311 mobile app connects you directly with City of Chicago services. Create new service requests directly with the City of Chicago, then login to check the status of your existing requests and the estimated time to resolve issues.
Download the free CHI 311 mobile app from the Apple Store or Google Play
Create an account to create and track service requests and get local, relevant information
Provide feedback upon completion of the service request
Using the app you can also search knowledge articles and view other service requests in your neighborhood and throughout the city.
You can also call 3-1-1 to request City services or visit 311.Chicago.gov to learn more or to create a request.
Contact the 40th Ward Office
Our office works to ensure you feel supported, connected, and valued. Please reach out with any questions or concerns you may have—we are here to help!