The Neighborhood Network
There are many ways to volunteer in the 40th Ward! From the 40th Ward Boards to seasonal needs like our successful Shovel Squad, your volunteer efforts make the community stronger and safer for everyone. If you think of an initiative that you'd like to lead across the ward, do let us know!
Neighborhood Network Slack Channel
We encourage you to join the 40th Ward Neighbor Network Slack group. The 40th Ward office uses slack to post messages about ward happenings and volunteer opportunities. This channel is also a great way to stay in touch and communicate with your neighbors and community. New to Slack? Learn how to use the platform.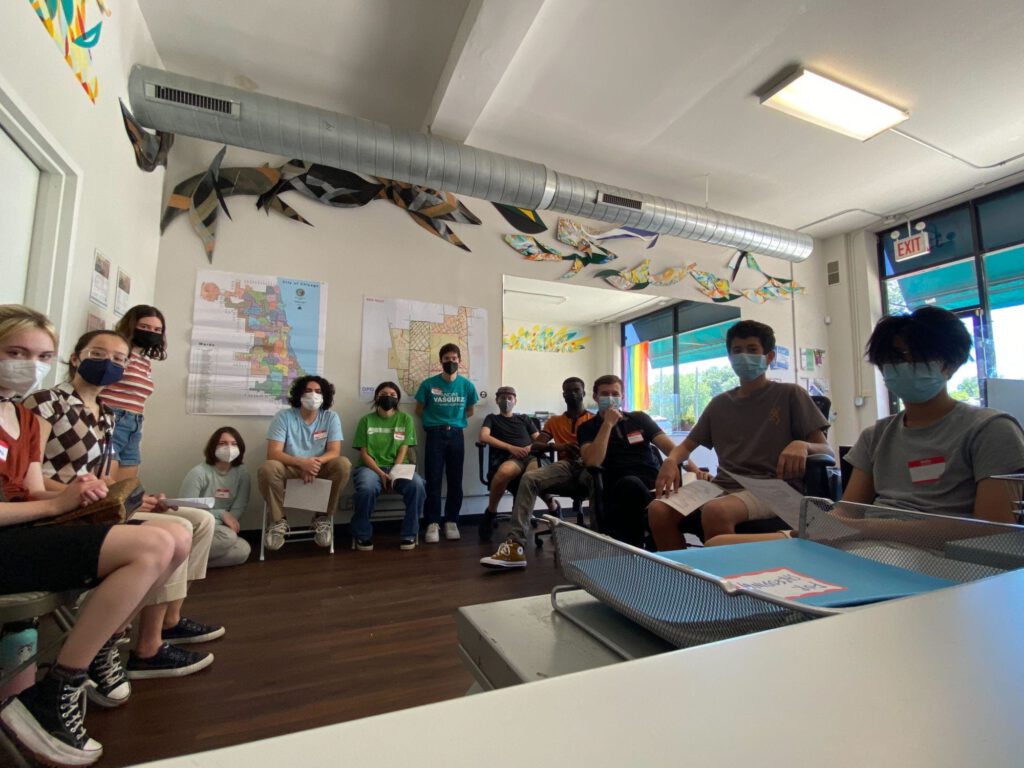 Front Desk
Front Desk volunteers provide valuable intake and triage assistance for 40th Ward neighbors who call the office during office hours. Help 40th Ward staff by answering calls and generating service requests for staff to then follow up on. These volunteers undergo a brief training at the office, and then will commit to at least one shifts of 2-3 hours per week. This is an ideal opportunity for someone seeking a regular commitment!
40th Ward Boards
Our boards are a a way to get involved wherein neighbors come together based on affinity groups and work on projects: conduct research, complete surveys, create events and even support the creation and passage of legislation.
Environmental Board
The Environmental Board is for folks interested in both the natural beautification of our ward and those interested working on sustainability and climate change mitigation. We will work on improving our natural environment through neighborhood cleanups and tree plantings, as well as larger policies and initiatives both in the ward and city wide.
Safe Streets Board 
The Transportation Board is for anyone who is passionate about improving biking, pedestrian safety, public transit and making streets safer and more accessible for everyone. We will work on projects like identifying areas in need of more pedestrian and traffic calming infrastructure, as well as improving existing and adding new bike routes in the ward.
Youth Board
The Youth Board consists of young people (aged 12-18) who want to get involved in serving their community, learn more about local government, and discuss issues important to them. Participants will take part in community clean ups and other volunteer opportunities, learn about the ward's participatory budgeting process, propose projects to be funded, and connect with people in the ward office and other students to share ideas about how to improve our community and city.
General Interest
These volunteers are "in the field" for the Neighbor Network. There are three primary types of opportunities:
Ongoing initiatives like proactively surveying the ward for sewer cave-ins, street lights out, trees debris, etc.
Project-/Event- specific such as flyering for infrastructural upgrades in the ward, park clean up events, or Shovel Squad
Ad hoc tasks such as food or mask delivery, neighbor requests (older adults sometimes need medicine delivery) or tabling for an event
Sign up for more information about Front Desk, 40th Ward Boards, General Interest and other potential volunteer opportunities.
Volunteer at the 40th Ward Office
Office volunteers wanted! Support our staff, assist community members, take calls, and help out in the field.
Front Desk
Front Desk Volunteers provide valuable constituent service assistance for 40th Ward residents who call the office during regular hours (Monday 10a-7p, Tuesday – Thursday 10a-5p, Friday 10a-3p). Help 40th Ward staff by answering calls and generating service requests! Volunteers undergo a brief training and shifts are 2-3 hours.
Call Crew
Help make wellness calls to 40th Ward seniors on Sundays. Volunteers check in with seniors, initiate service requests, and direct folks to additional resources as needed.
Field Team
Field team volunteers cover a lot of ground because they are "in the field" for the Neighbor Network. There are three primary types of field team opportunities:
Regularly scheduled, ongoing initiatives such as Shovel Squad or ward surveying
Event-specific tasks (flyering, clean up events)
Seasonal Volunteer Needs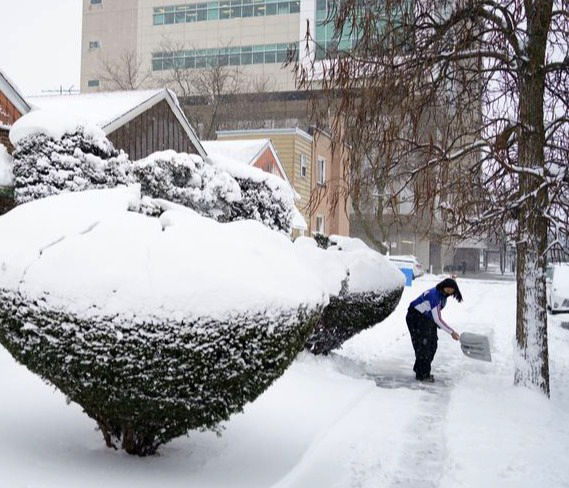 Join the Shovel Squad!
Can you commit to shovel one house through the Winter season?
Some of our neighbors are physically unable to shovel snow from their sidewalks on their own. Our office created the volunteer program "Shovel Squad" to shovel sidewalks for these neighbors in need. The 40th Ward will dispatch shoveling volunteers ONLY when:
Snowfall is 2 inches or more, or
When conditions are particularly treacherous
Contact the 40th Ward Office
Our office works to ensure you feel supported, connected, and valued. Please reach out with any questions or concerns you may have – we are here to help!