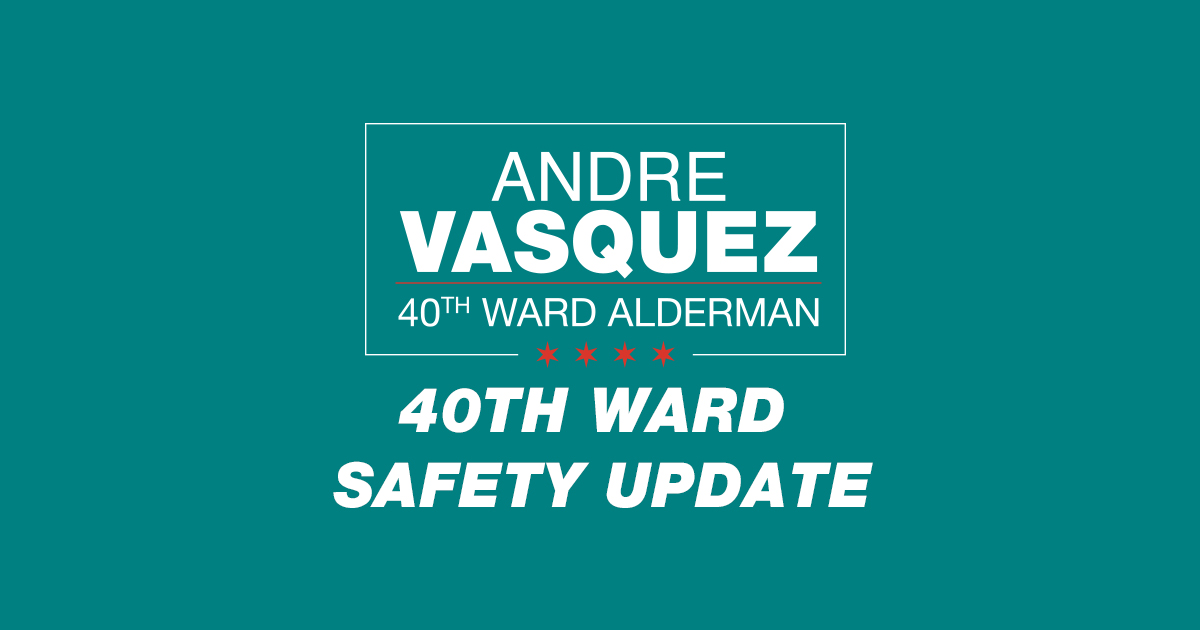 At approximately 2:30am on Sunday morning, officers from the 24th District responded to St. Francis Hospital in Evanston to investigate a call of a person shot.  Upon arrival, they were met by a witness who related that he and his sister were shot at from another vehicle that was chasing them.  He also related that their vehicle was at Granville/Western when his sister sustained two gun shot wounds.  As of 5:00am Monday, the victim is at St Francis Hospital in critical condition and the incident is under investigation.
Alderman Vasquez thanks 24th District police for responding to this incident and the 40th Ward office will update the public with any developments.
If you have information regarding this incident, please call Area North Detectives at 312-744-8263.