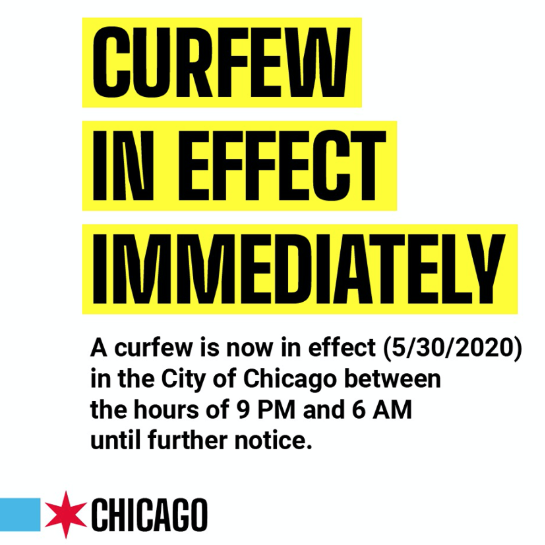 May 31, 2020
CURFEW TONIGHT – 9PM-6AM
Yesterday the Mayor imposed a citywide curfew that is in effect until further notice from 9pm-6am. Those who violate the curfew are subject to being arrested.
The curfew does not apply to essential workers.
There is much to address regarding the events of this weekend, and I will do that at the appropriate time. In the interests of safety, now more than ever, please observe the curfew and stay home to stay safe.
My office will share updates as we receive them.