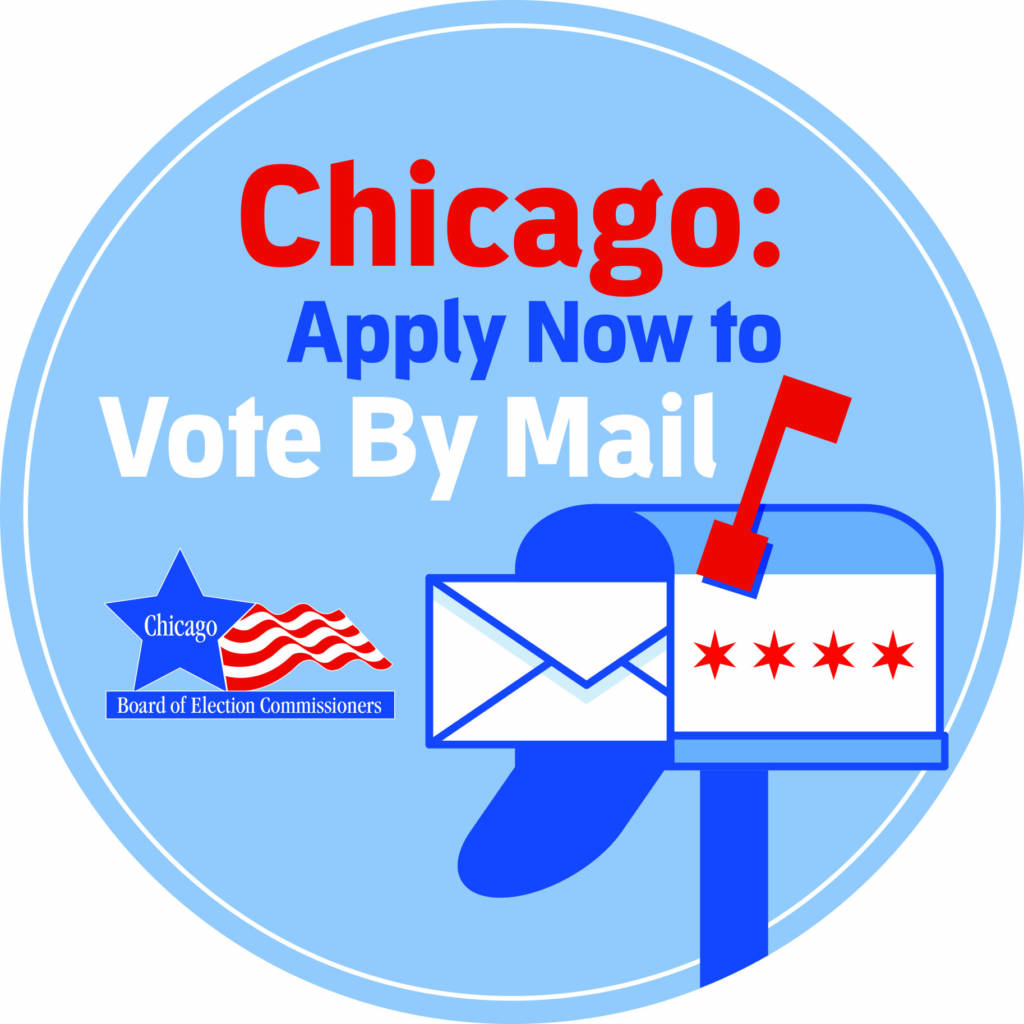 All of the information below is available at the Chicago Board of Elections website – https://chicagoelections.gov/en/home.html. There, you can find information in other languages as well.
Make sure you're registered and ready for the November election. Due to Covid-19, voters are encouraged to use Vote By Mail or Early Voting before Election Day on Nov. 3, 2020.
Drop Boxes for  Vote By Mail "Ballot Return Envelope" – Chicago's Vote By Mail voters may return the signed and sealed Ballot Return Envelope at any of the Election Board's Secured Drop Boxes — in addition to the option of using standard US Mail to return the Ballot Return Envelope.
You must use the Ballot Return Envelope with your name on it, which will be mailed with the ballot and voting instructions. Mailings of ballots to voters, by law, will begin starting Sept. 24. If you need to apply to Vote By Mail or check the status of your application or ballot mailing, click here.
Secured Drop Box Schedule and Locations – 
Starting Sept. 24 – Nov. 3
The 24-HOUR Drop Box will be at 69 W. Washington St., through 7 pm on Election Day, Nov. 3.
Starting Oct. 1 – Oct. 13 – Loop Super Site at Clark and Lake (191 N. Clark St.)
Monday-Friday – 8:30 am-7 pm
Saturday-Sunday – 9 am-5 pm
Nov. 3, Election Day – 6 am-7 pm
Starting Oct. 14 – Nov. 3 – 50 Ward Sites for Early Voting and Loop Super Site
Early Voting sites in all 50 Wards – plus the Loop Super Site
Monday-Friday – 8:30 am-7 pm
Saturday-Sunday – 9 am-5 pm
Election Day, Nov. 3 – 6 am-7 pm
Mather High School, 5835 N. Lincoln, is the 40th Ward's early voting site, starting October 14.