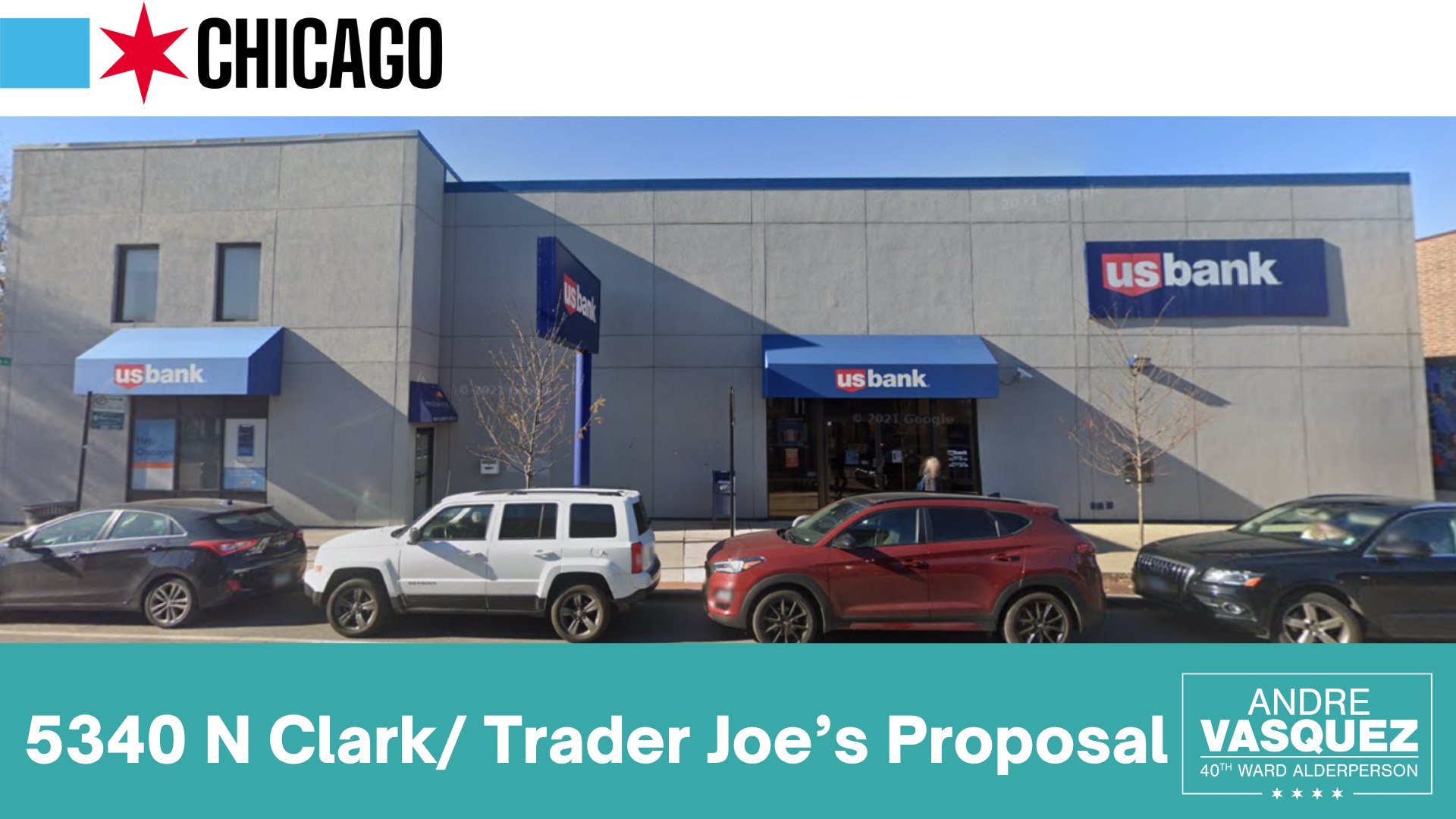 Dear Neighbors,
Thank you to the many neighbors who attended our Community Driven Zoning Meeting via zoom on October 26th, and filling out our feedback survey in the two weeks since.
Community Feedback
After consideration of resident feedback, the Ward Office acknowledges the community support for the proposed Trader Joe's location. We received over 700 responses from our Community Driven Zoning Meeting Survey, with over two thirds of them being in support.
Before our office can support any zoning change, however, we are requesting a follow up meeting to get questions answered as it relates to:
Traffic Impact Study
The 40th Ward Office is requesting a traffic study be submitted by the developer to be vetted by the Chicago Department of Transportation.
Trader Joe's Community Partner Support
We would like to identify:
What programs Trader Joe's can bring to our community.
What a final design for the site itself can look like, so that it is also distinct and tied to the community aesthetic as best as possible.
What agreements can be made as it pertains to operations management so as to lessen the impact in the nearby neighborhood as best as possible.
Following those conversations, we will have a community meeting to share updates and information with our neighbors. When we determine a day and time, we will talk that out.
Subscribe to Weekly Updates
Join our 40th Forward mailing list to stay in touch with what's happening in our ward each week.