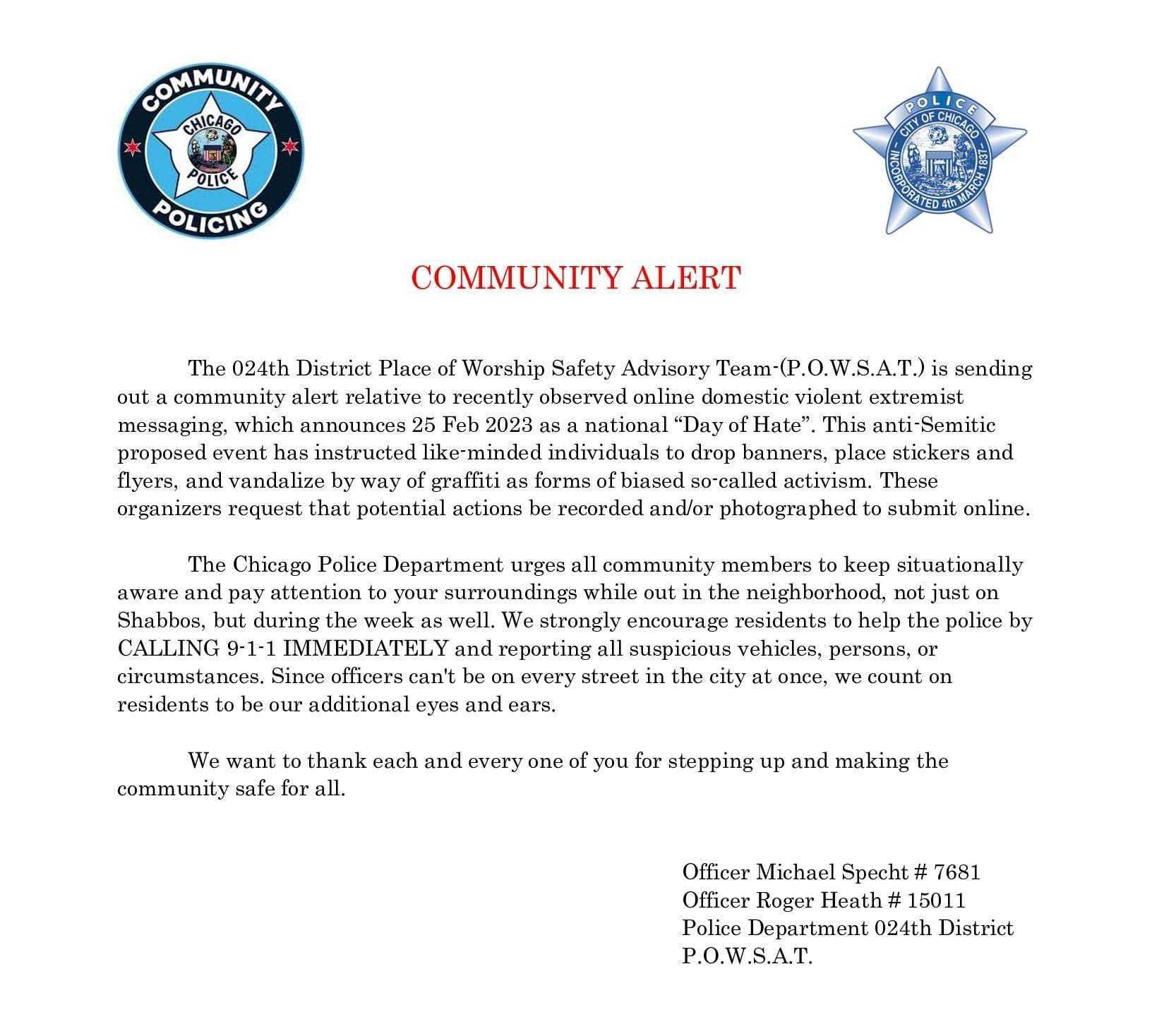 024th District Place of Worship Safety Advisory Team (P.O.W.S.A.T) is sending out a community alert relative to recently observed online domestic violent extremist messaging, which announces 25 Feb 23 as a national "Day of Hate".
This anti-Semitic proposed event has instructed like-minded individuals to drop banners, place stickers and flyers, and vandalize by way or graffiti as forms of biased so-called activism. These organizers request that these potential actions be recorded and/or photographed to submit online.
The Chicago Police Department urges all to keep situationally aware and pay attention to your surroundings while out in the neighborhood, not just on Shabbos but during the week as well.
We strongly encourage residents to help the police by CALLING 9-1-1 IMMEDIATELY and reporting all suspicious vehicles, persons, or circumstances. Since officers can't be on every street in the city at once, we count on residents to be our additional eyes and ears.
Thank you and stay safe.