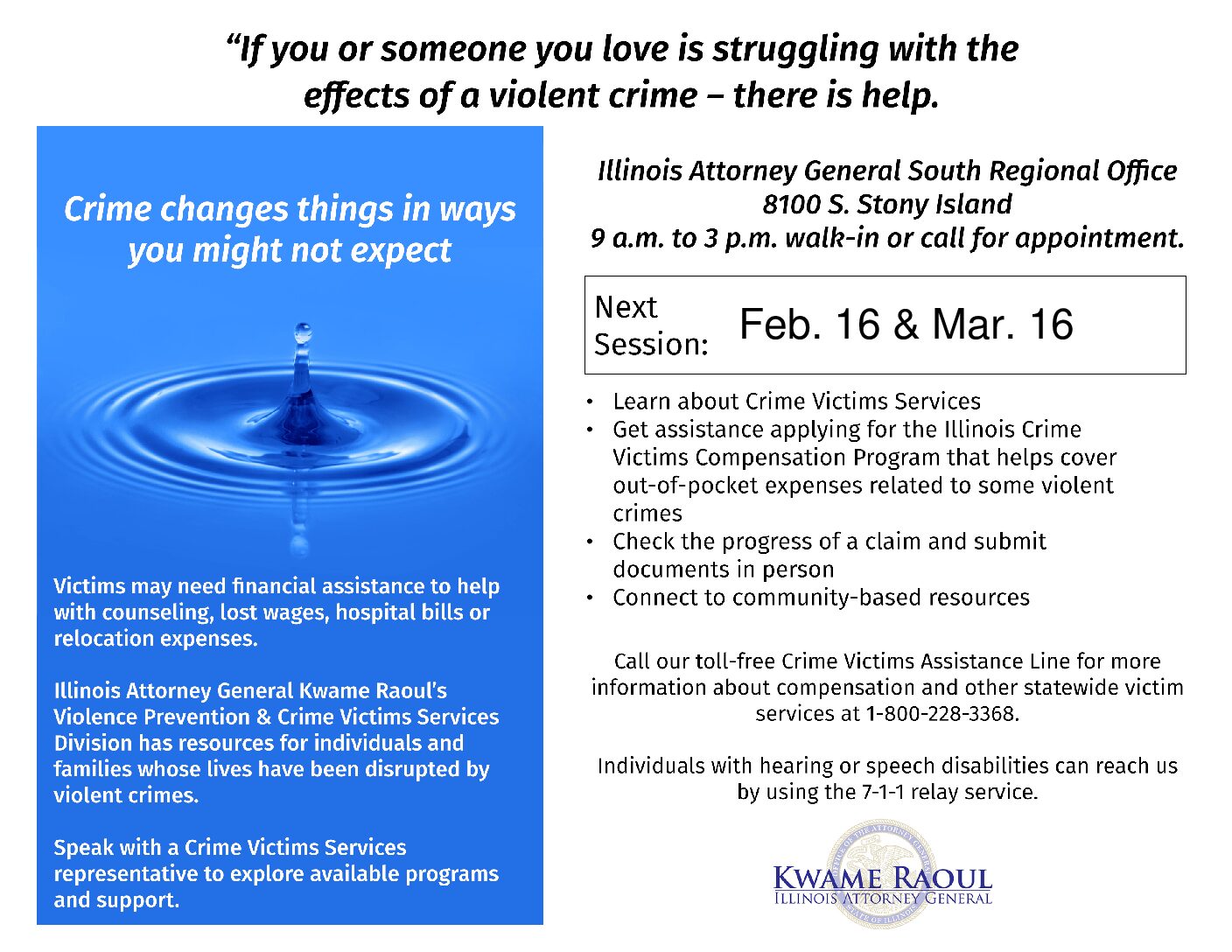 Illinois Attorney General Kwame Raoul's office will be providing Crime Victims Compensation services at our Regional Offices that serve the South and West sides of Chicago and neighboring suburbs.
Staff from our office, who work every day with victims and their families on compensation applications and claims, will be coming to the community office monthly to provide one-on-one assistance. The Crime Victims Compensation program helps cover out-of-pocket expenses related to some violent crimes.
To find out future dates for in-person assistance, call our toll-free Victim Assistance Line at 800-228-3368; Monday through Friday, 9am – 5pm.