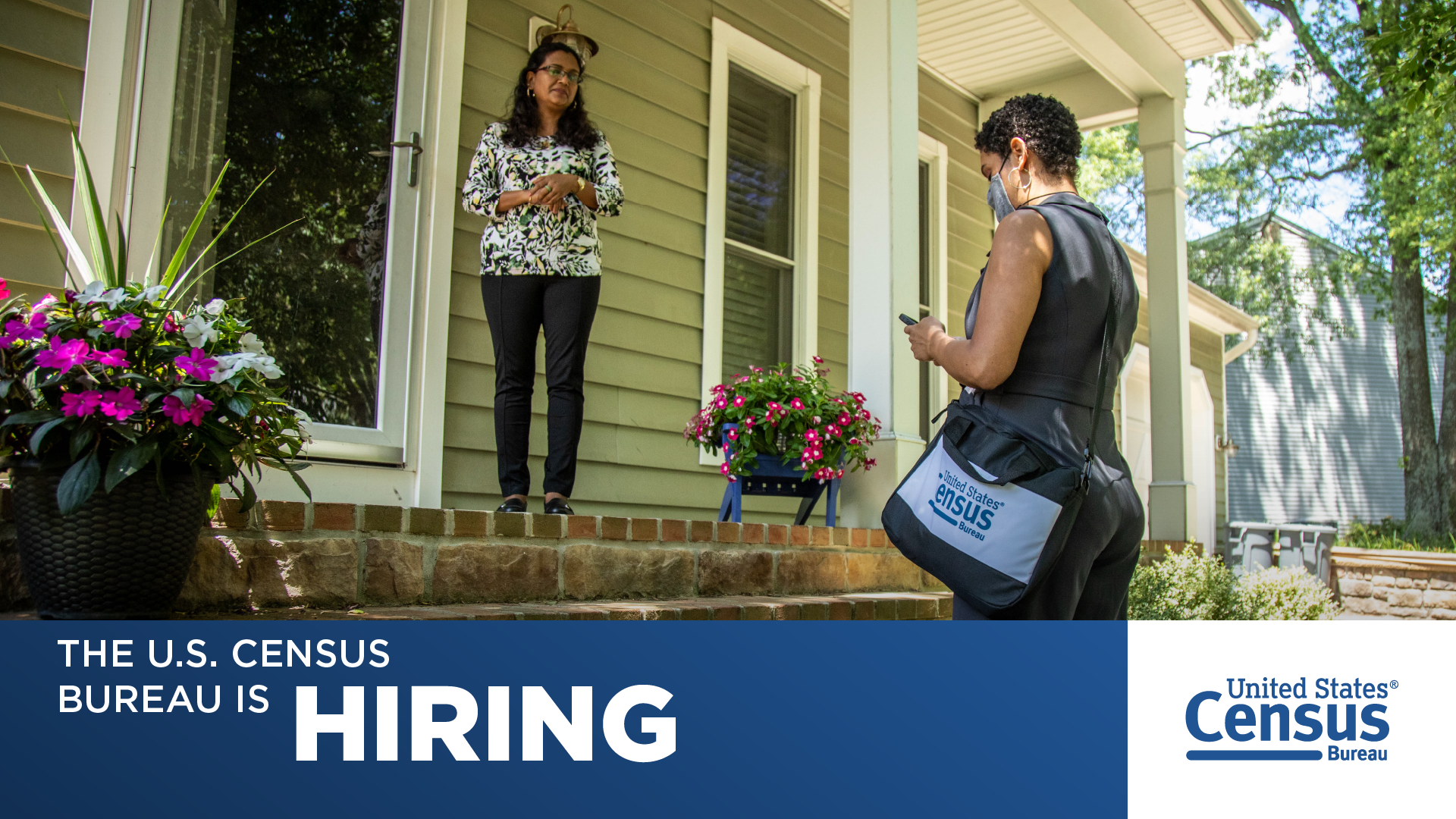 The U.S. Census Bureau is committed to recruiting a diverse and inclusive workforce that is representative of our nation.
Census Bureau field representatives and field supervisors make up the majority of these positions, serving an important role in completing the mission of the agency. Field representatives live in the local communities that they collect data for, enjoy flexible hours, receive paid training, and are reimbursed for mileage on their personally owned vehicles.
USCB is currently recruiting field representatives for the American Housing Survey and needs your help The AHS is one of 130 ongoing current surveys the Census Bureau conducts. The survey has been the most comprehensive national housing survey in the United States since its start in 1973. The AHS is being conducted in your county this year. Hiring is underway through March; training would run from March through April and data collection would run from May through September.
Please see here to apply: https://www.census.gov/programs-surveys/ahs.html