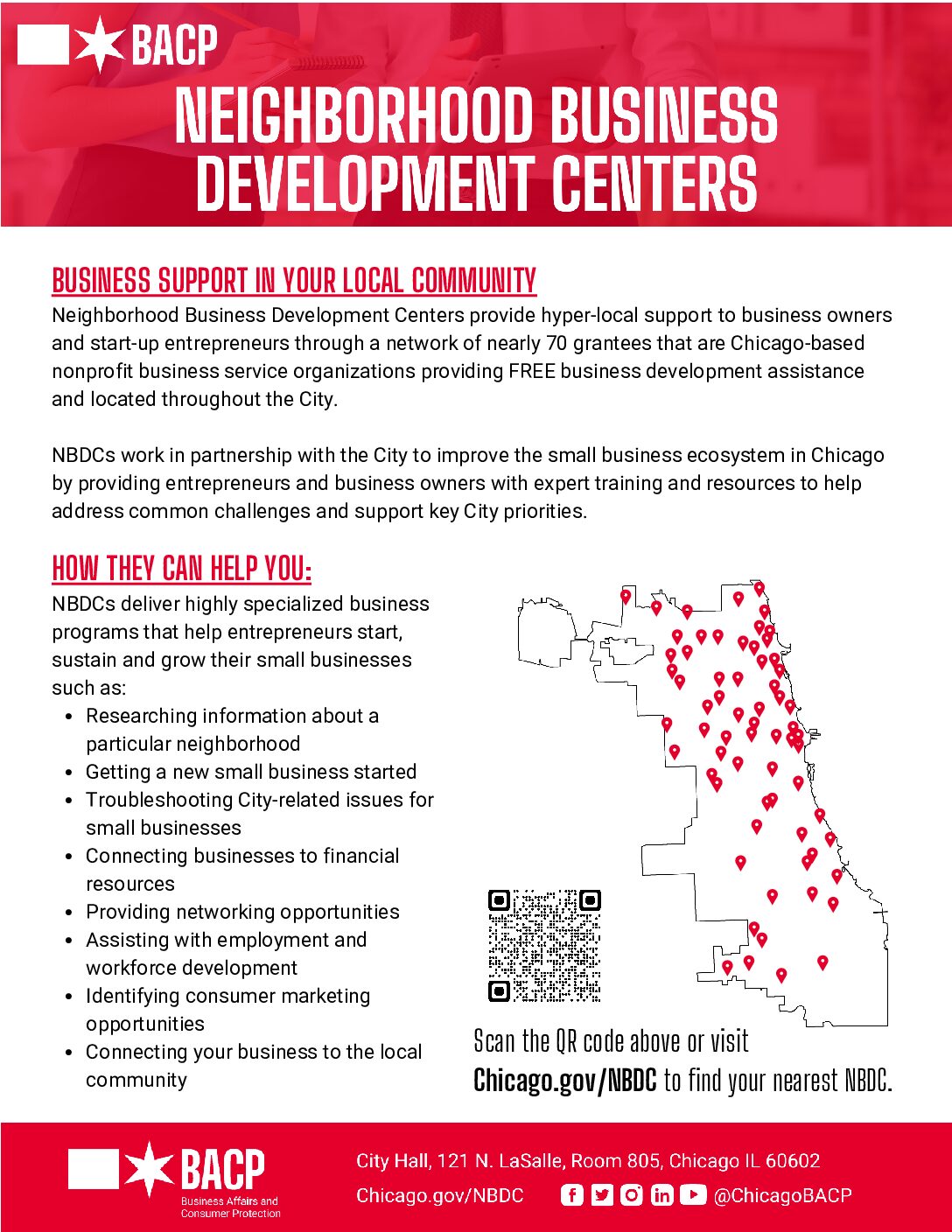 Recently, the Chicago Department of Business Affairs and Consumer Protection (BACP) announced the grantees of the BACP Neighborhood Business Development Centers (NBDC) grant program. Participants of the $3.3 million NBDC program will deliver highly specialized business programs and services that help entrepreneurs start, and business owners grow or sustain their small businesses, as well as assist their program peers to build their respective capacities.
If you are a business in the 40th Ward and you are looking for assistance, please visit one of the below NBDCs as your first step. If you are looking for a status update on an application, please reach out to our office.
The long-standing program provides funding to nonprofit local business service organizations, such as economic development corporations and chambers of commerce, to deliver free and confidential business assistance programs that benefit communities in every corner of the city. The goal of the NBDC program is to strengthen the small business ecosystem while also addressing the racial and ethnic wealth gap in Chicago. The program ensures alignment with the ever-evolving needs of the diverse business community of the city.