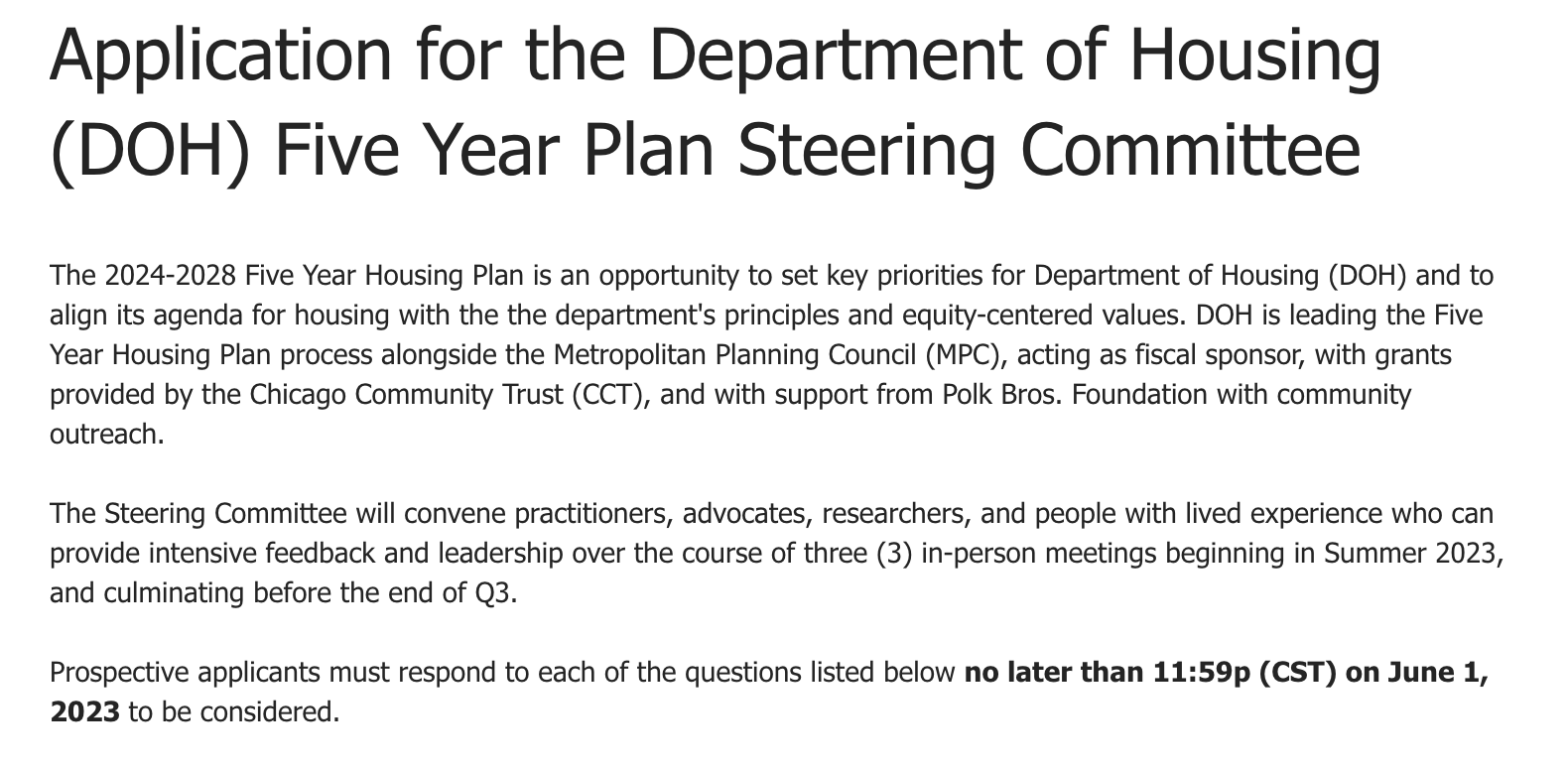 The 2024-2028 Five Year Housing Plan is an opportunity to set key priorities for Department of Housing (DOH) and to align its agenda for housing with the the department's principles and equity-centered values. DOH is leading the Five Year Housing Plan process alongside the Metropolitan Planning Council (MPC), acting as fiscal sponsor, with grants provided by the Chicago Community Trust (CCT), and with support from Polk Bros. Foundation with community outreach.
The Steering Committee will convene practitioners, advocates, researchers, and people with lived experience who can provide intensive feedback and leadership over the course of three (3) in-person meetings beginning in Summer 2023, and culminating before the end of Q3.
Prospective applicants must respond to each of the questions in this form no later than 11:59p (CST) on June 1, 2023 to be considered.