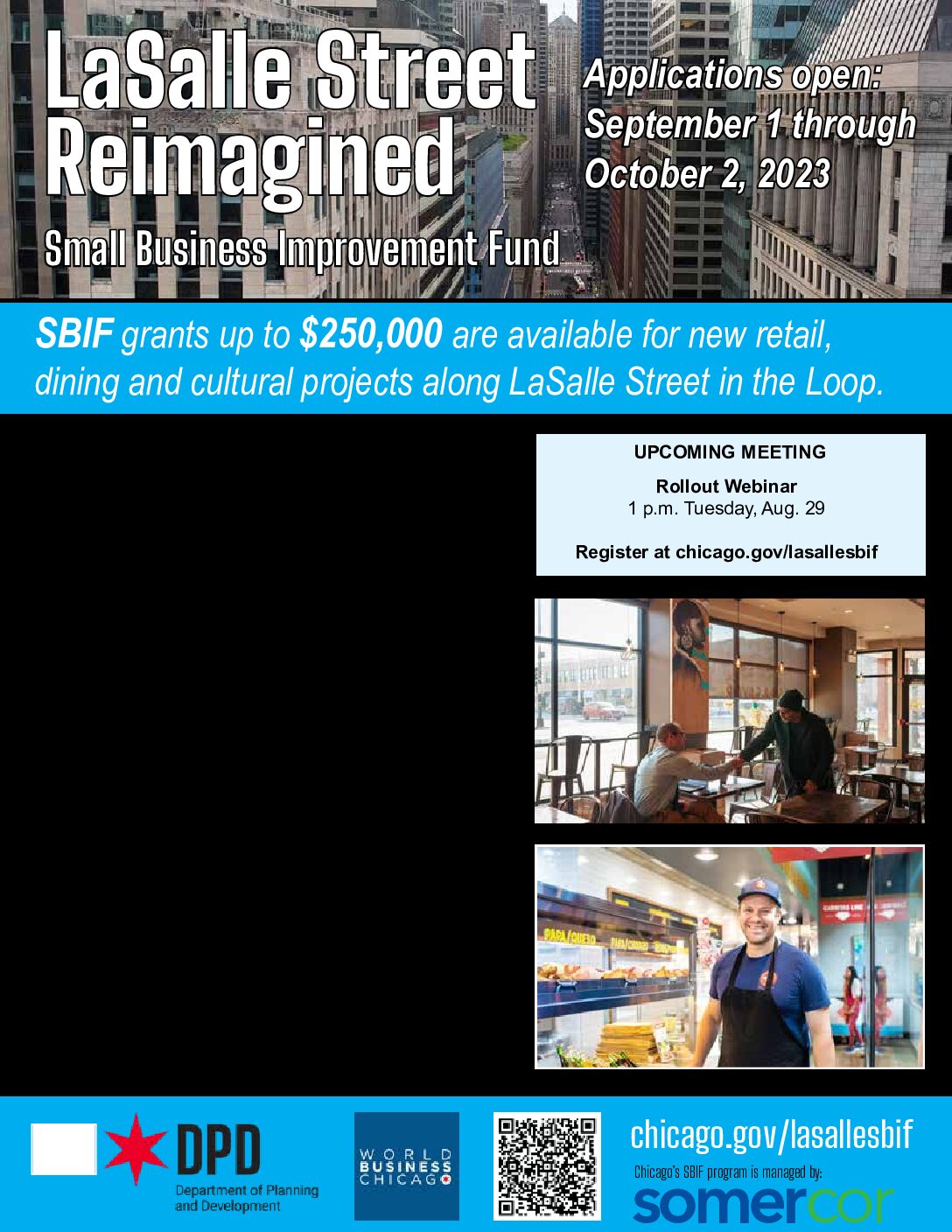 DPD and SomerCor will host a webinar for businesses about the unique LaSalle Street Reimagined SBIF program. The City of Chicago launched the LaSalle Street Reimagined Initiative in September 2022 to reposition LaSalle as a residential, dining and entertainment, and tourism and cultural center. To support this vision, the Small Business Improvement Fund (SBIF) is available to help entrepreneurs create cafes, restaurants, stores and other neighborhood-oriented amenities for the Loop's growing population.
Applications for the LaSalle Street Reimagined SBIF will be accepted from 9 a.m. on September 1 to 5 p.m. on October 2. The SBIF will provide grants up to $250,000 for projects that activate ground-level storefronts with pedestrian-oriented commercial and cultural uses, with $50,000 bonuses for businesses expanding from low- and moderate-income areas.
Interested businesses should move fast to find the right site on LaSalle Street. Applicants must show proof of site control at the beginning of the SBIF application process. To assist those looking for sites, DPD has compiled a list of 10 available spaces on the LaSalle Street Corridor.
Register here: www.chicago.gov/city/en/sites/lasalle-street/home.html