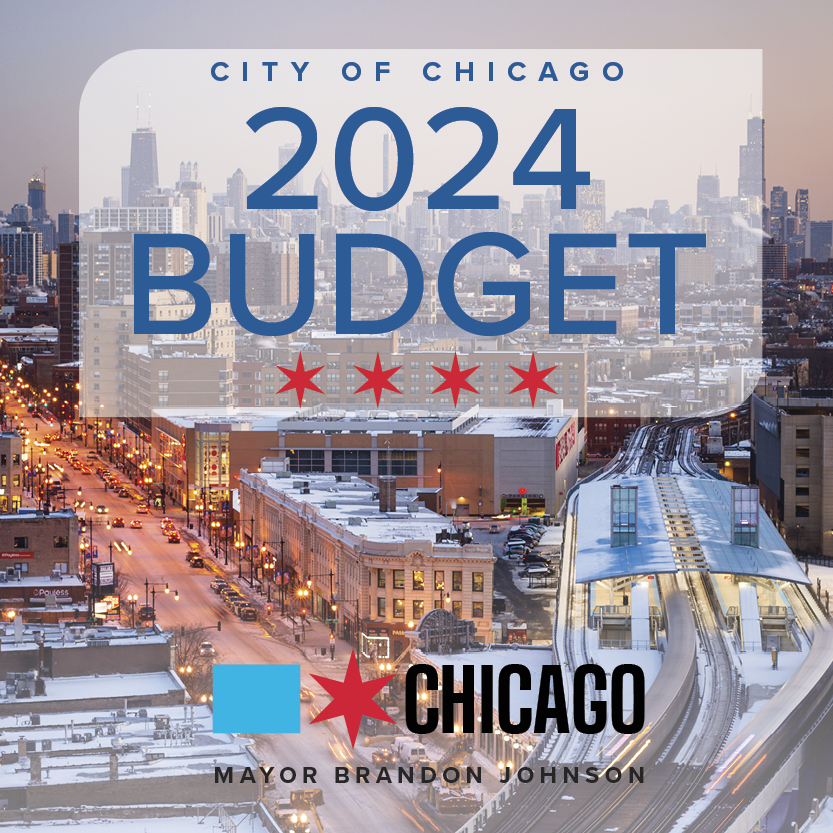 This month, we're in the midst of hearings to discuss the 2024 Budget for the City of Chicago. Every October, the City Council convenes for three weeks to assess each Department's Budget Recommendations in advance of Budget negotiations and the larger vote on a Mayor's Budget, and to raise up concerns related to each department.
While we are still in the midst of doing our due diligence as it relates to the way that the $538M deficit is addressed, there is a lot to be excited about in this year's budget. In addition to $243 million in expenditure savings and revenue projections of $321 million, there are a number of investments that align with our priorities.
Here are some of the highlights:
$1.2 million to create the Office of New Arrivals
$76 million toward youth jobs and programming
$1.4 million in additional staff for the Office of Labor Standards, and the establishment of the Office of Labor Relations
$15 million per year in the mental health safety net system, while expanding by almost 75% the Chicago Department of Public Health mental health staff working in our public clinics and with 911 response teams, and more than doubling the number of staff on the CARE 911 alternate response team, and supporting two additional clinics within existing CDPH spaces
The re-establishment of the Chicago Department of the Environment, and $25 million committed to climate initiatives
$250 million invested in homelessness support
Expansion of the Department of Housing's Home Repair Program to $10 million
Establishment of the first-ever Office of Community Safety within the Mayor's Office, including more than $100 million in anti-violence programming; restorative justice and re-entry services; domestic violence and gender-based violence prevention and intervention; and the City's Community Safety Coordination Center
$53 million to aid Lead Service Line Replacement Program
Re-establishment of Department of Technology and Innovation
Making the Administrative Debt Relief and Clear Path Relief Programs permanent
Additional supplemental payment of $307 million on top of required pension payments to ensure we keep the unfunded liabilities within our pension funds from growing.
These investments reflect a budget that has listened to and taken into account the concerns and priorities that Alders have raised, and I'm excited about the possibilities of what these investments could mean for our city: an expansion of Treatment not Trauma, reinvestment in combatting our climate crisis, and an increased commitment to caring for our unhoused neighbors, among many others. All in all, this budget reflects a thoughtful process that shows what it looks like to listen to the concerns and priorities raised by Alders in our city.
I do have some concerns and questions regarding the city's financial projections, its plan for bond refinancing, and the funds appropriated for the migrant crisis—which at this time, would only last until the middle of next year if we don't receive any additional funding from the State or Federal government. Although there are many promising initiatives in this budget, we do have to also consider our fiduciary responsibility as elected representatives, and I'm committed to ensuring we do right by our city.
As we are asking questions and doing our due diligence during the next few weeks of budget hearings, our staff is working on a dashboard to share the information we get, in relation to both the data and the answers the departments give us. To live up to our commitment of transparency, we will share that information directly with the public. We also plan on having a 40th Ward Budget debrief to discuss the final FY2024 budget—stay tuned for more details in the next few weeks!
Yours in Service and Community,