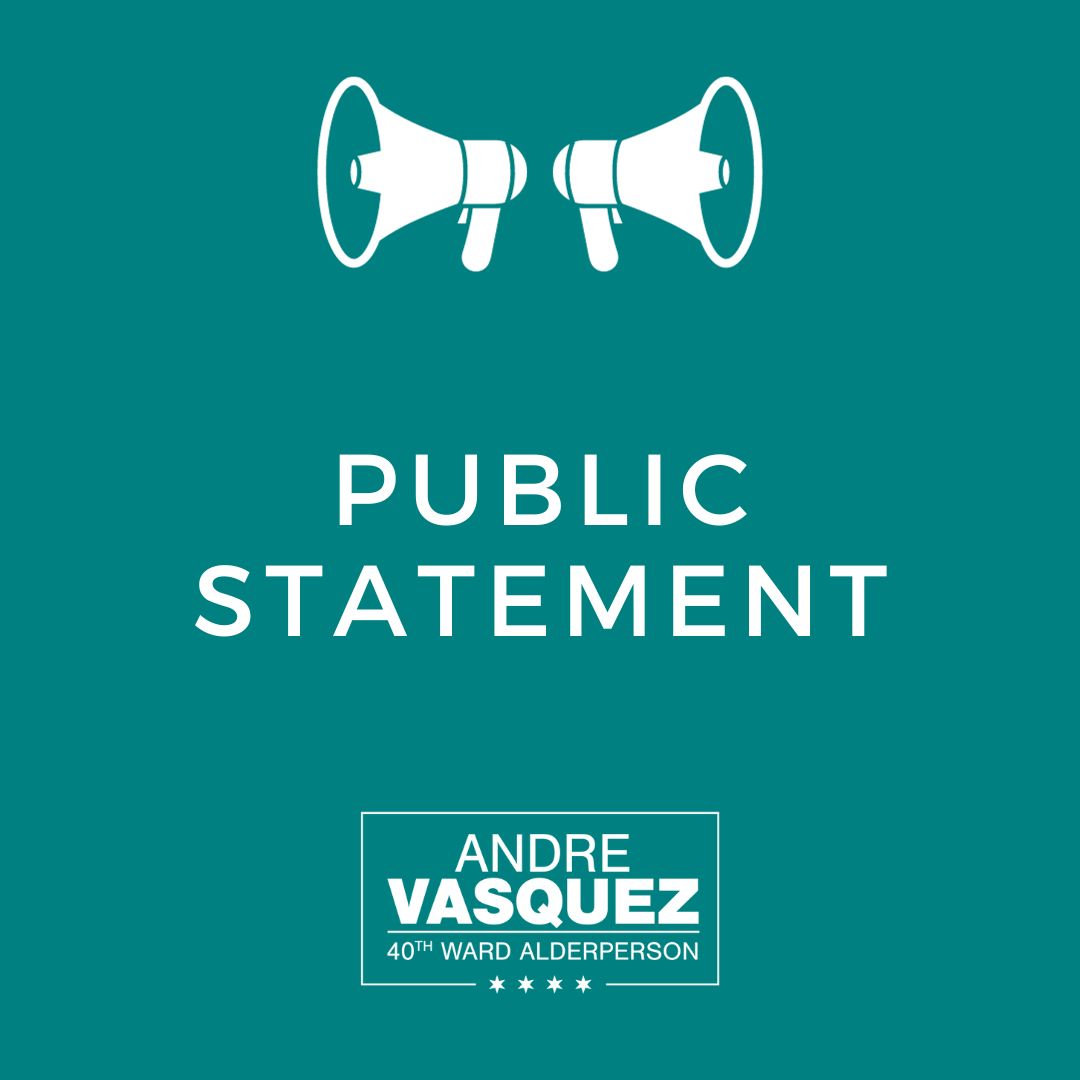 Dear friends, neighbors, and siblings everywhere,
I, like many of you, was horrified to learn of the attacks this past weekend by Hamas on Israeli civilians. The loss of so many innocent lives is devastating, and has struck deeply at the heart of not only Israel, but many in our community as well. My heart is with those in our city and our Ward who are grieving and heartsick for loved ones in Israel.
I am also grieving for the innocent Palestinian civilians who have long been victims of the occupation and blockade by the Israeli State, and are now facing the terror of airstrikes and a siege that has cut them off from essential resources. My heart is also with the many Palestinian residents in our community that are mourning or in fear for the lives of their loved ones.
This week, Alderwoman Debra Silverstein introduced the Israel Solidarity Resolution, a resolution that condemned the attacks by Hamas and voiced its support for the Israeli government's right to defend itself.
I, and others, held conversations both with Alderwoman Silverstein and other colleagues in hopes that we could collaborate to make it more reflective of the reality and nuance of the situation. While the talks were initially productive, ultimately we were not able to find agreement. The final draft that was introduced was one that I did not feel I could in good conscience support, and I, along with other alders, made the decision to abstain. We made this decision in solidarity with both Jewish and Palestinian voices who offered us insight during this difficult conversation, and I am grateful for their compassionate guidance.
I want to be clear: I wholeheartedly condemn Hamas's attacks. There is no justification, ever, for the murder, kidnapping and torture of civilians. But it would be hypocritical for me to say so without also condemning the escalation of violence from the Israeli government, which has so far killed over 1,900 Gazans, and cut them off from essential resources that will surely result in more death. It is the civilians who suffer when governments prioritize violent solutions over peaceful ones, and it is crucial that we center the humanity of those who are suffering because of decisions of those in power.
Sadly, these horrible events are ongoing. In the coming days, while we continue to grieve the losses, we must not turn away from the living: millions of Gazans fleeing their homes today, Israeli hostages, precious children, and every single innocent civilian, Israeli and Palestinian.
When we are in pain, when we are in mourning and agony, it can feel near impossible to find the humanity in those that we perceive to be the cause of it, and it can feel even more challenging to consider the larger context of the situation in which violence arises. In order to stop the cycle of pain and violence, however, it is imperative that we see that humanity in each other enough to engage rather than to retaliate. That is the only way we can avoid perpetuating an endless cycle of violence. In the coming days, I urge as all to take care of each other and to hold each other in the light.
Yours in Service and Community,

Andre Vasquez
Alder—40th Ward