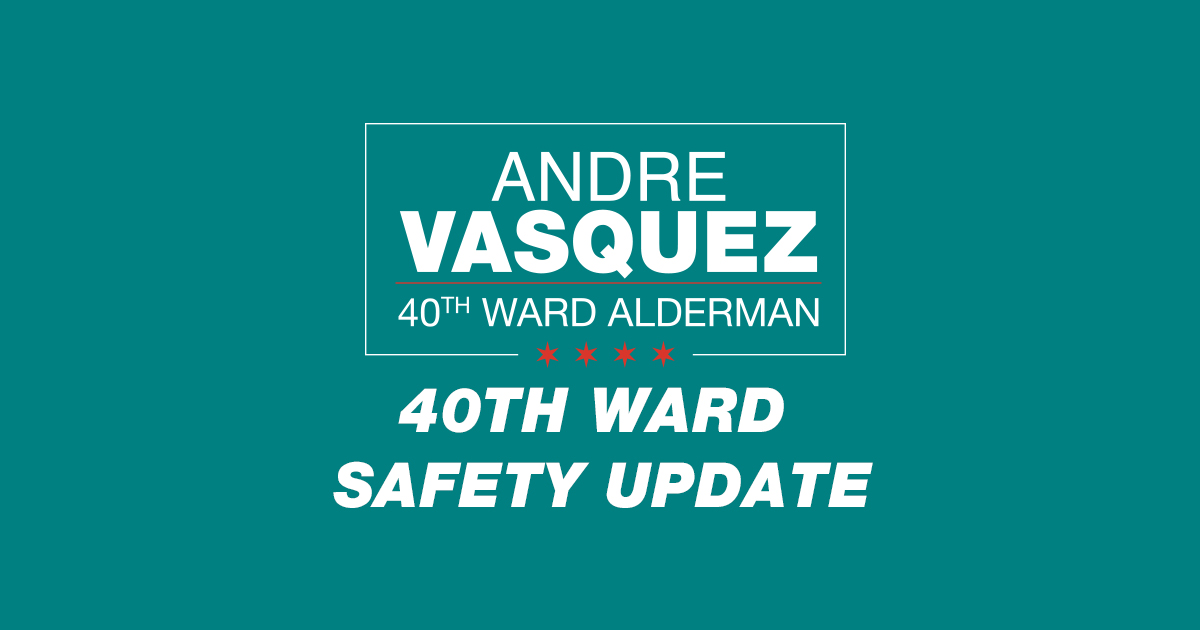 Public Safety Update: Shooting at Damen and Foster Area
Just after 9:30 p.m. last night, at approximately 5258 North damen, a 22 year-old man was approached by several individuals who exited a vehicle.
Following a brief verbal altercation a fist fight began, at which time one of the individuals drew a handgun and fired several times at the 22 year old, striking him twice, then fled the area in the vehicle. The victim was initially uncooperative with police and evasive. It was ultimately discovered that he had an outstanding warrant. He is in custody in stable condition at Saint Francis hospital.
It does not appear there is any potential for retaliation based on the facts gathered at this time. Video is being retrieved and detectives are following up all possible leads. Any individual that has private video capturing the incident nearby is encouraged to contact the 20th district at 312.742.8714 or area north detectives. Police have stepped up efforts with additional patrols in the area and will continue to do so in the interim.
Our office is in regular communication with the District Commander and will share any pertinent information as we receive it.
In order to receive updates, please sign up for 40th Forward, the 40th Ward newsletter, at www.40thward.org
Alderman Andre Vasquez, 40th Ward