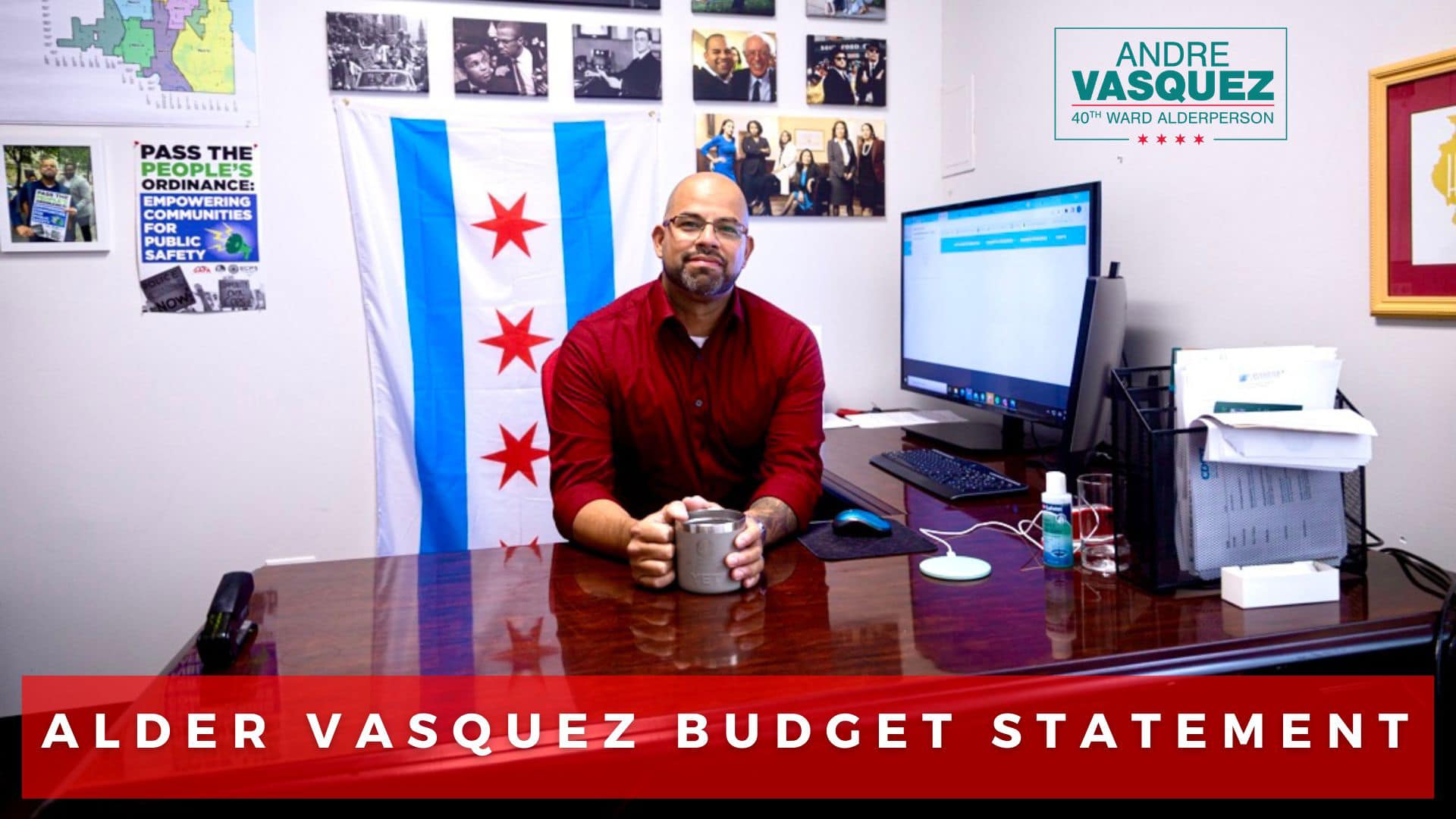 Why I voted No on the 2020 Budget:
In the past month and more so this past week, I've had conversations with hundreds of neighbors in our city and in the 40th Ward. Every single one of them seems to carry a tension on their shoulders when they ask me how the budget is looking. They remind me that I was elected to change the way this city works and who it works for, because they are tired of getting the short end of the stick. Year by year, they pay more taxes and get less for it. They know that we have an enormous financial crisis and they want solutions that address it.
I commend Mayor Lightfoot, Chairwoman Dowell, Chairman Waguespack, and their respective teams for this year's budget process. Many of my veteran colleagues have stated how much of an improvement this budget cycle has been compared to past administrations. I deeply respect everyone's commitment to bringing together a budget without the backroom deals and horse-trading for votes Chicago's known for.
My concern with this budget is that it does not deliver the structural change our city's residents demanded of us. We are patching holes with one-time fixes and with flat, regressive taxes on goods and services like rideshares and restaurants, and we are doing it without making significant improvements in the civil services our City delivers. In fact, although we are not laying off workers, we are cutting vacancies, have implemented a hiring freeze, and are slowing down the hiring rate for the whole year as part of the budget Plan B. These freezes fall heaviest on boots-on-the-ground service providers, while we continue to add management positions with the creation of new city departments. We cannot deliver the kinds of services our residents deserve by freezing the labor pool and growing the city bureaucracy.
My Ward's residents asked for a budget that reined in spending on an unaccountable police department and offered serious new progressive revenue options to fund robust, reliable city services, from mental health to transportation. My colleagues and I introduced corporate head tax and payment in lieu of taxes bills this year that were not even discussed or debated, much less seriously considered for inclusion.
I cannot in good conscience vote for a budget that increases the taxes our working families pay and fails to substantially improve our city services, when the wealthiest residents and corporations in Chicago are not being asked to pay their fair share. With respect for this budget season's process, and for the substantial challenges faced in it by our Mayor and my colleagues, I must respectfully, as a representative of my constituents, vote "nay."
Andre Vasquez
Alderman, 40th Ward