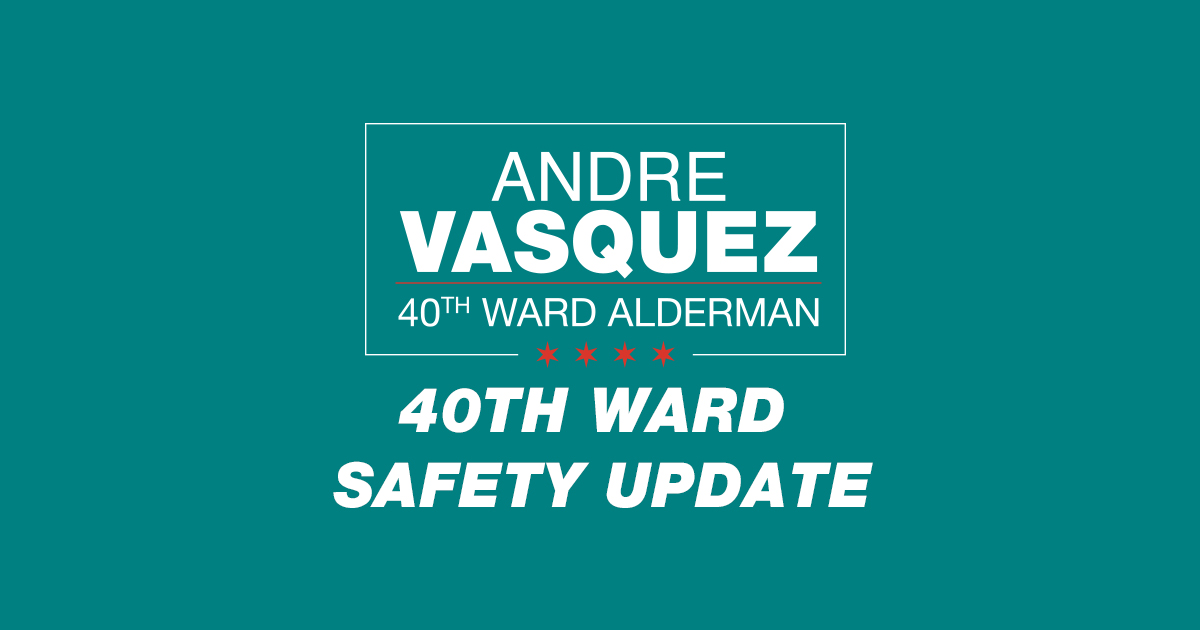 April 14, 2020
Public Safety Update: Shooting at 5611 N. Lincoln Ave.
On April 13 around 8:20 pm, a man was shot and killed in the parking lot at the O'mi Motel on 5611 N. Lincoln Avenue following an argument with another individual.
Alderman Vasquez has been in contact with Commander McCrudden from the 20th District regarding the investigation, which is ongoing.
The 40th Ward office has heard from several community members who are rightly concerned about incidents of gun violence in their neighborhood. However, compared to the same time last year, the 20th District can report that shootings and other crimes have all decreased.
The Chicago Police Department and Alderman Vasquez would like to remind the public to call 911 if they witness suspicious activity in their area.