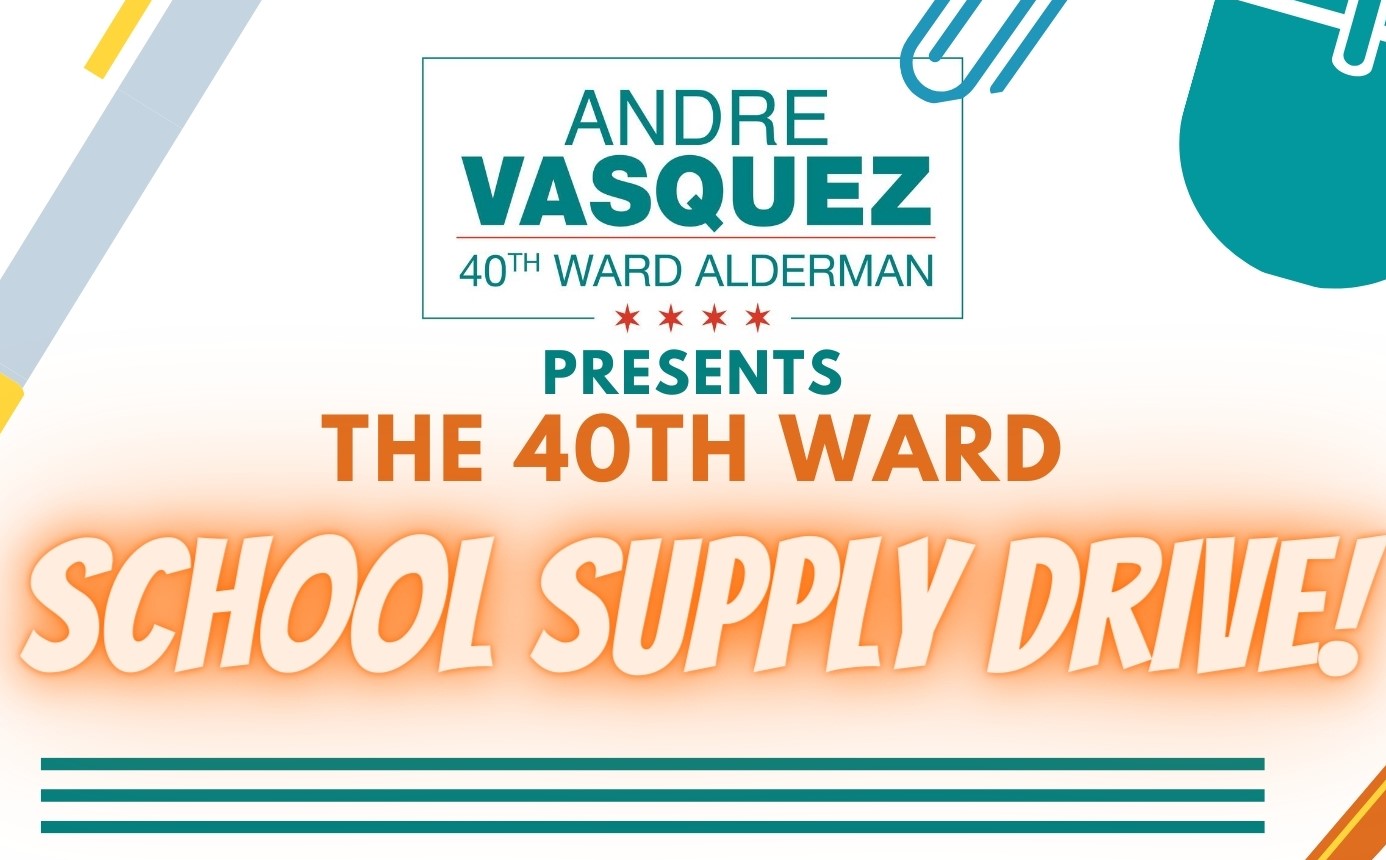 With the start of the school year right around the corner, Alderman Vasquez's 40th Ward office is holding a school supply drive to support students and families in need.
If you can, please collect and donate items, which can be dropped off at our office (5620 N. Western) on August 5th, 12th, and 19th between 2-5pm. We will also collect items on Saturday, August 22 from 11am-1pm at the Streets and Sans lot located at 5333 N. Western.
Order donations online at https://bit.ly/40thStudentSupply
Friendship Center Drop Off: School Supply Drive donations can also be dropped off at the Friendship Center (2711 W. Lawrence) during these times: FRIDAY 10am-5pm, SATURDAY 12pm-4pm, MONDAY 10am-4pm, TUESDAY 12pm-7pm, and WEDNESDAY 10am-4pm.
Needed items:
-Soft pencil cases
-Notebook paper (wide-ruled)
-Spiral notebooks (wide-ruled)
-Crayons
-Pencils
-Washable markers
-Mini pencil sharpeners
-12 inch rulers
-Erasers
-Pocket folders
-Black and blue pens
-Highlighters
-Book bags