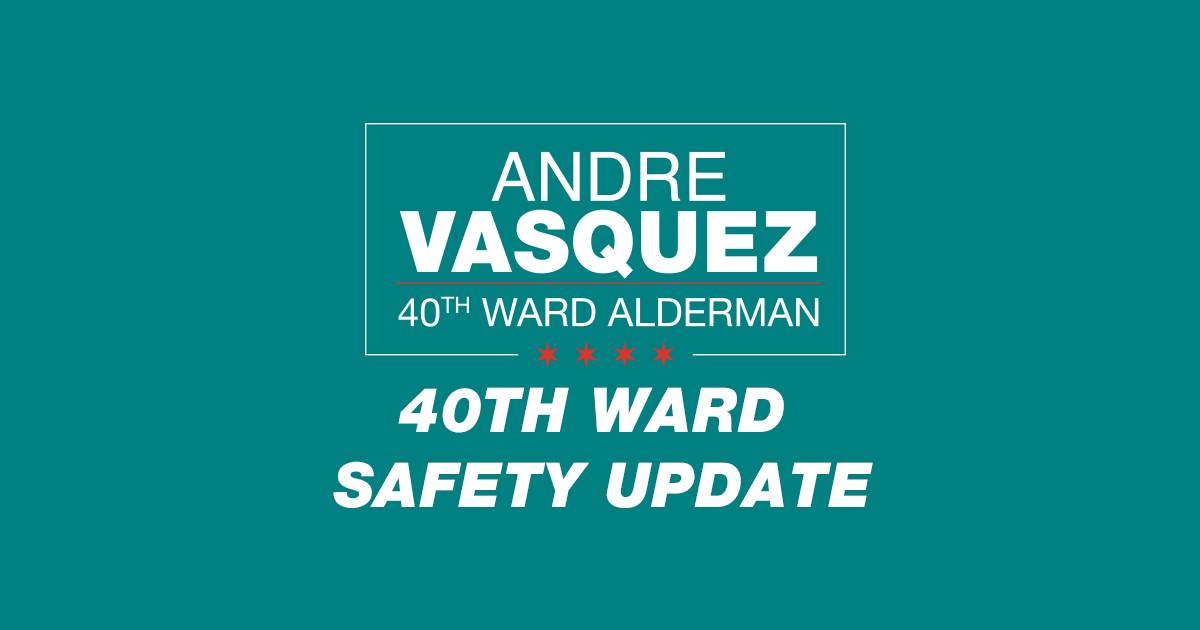 August 1, 2020
Public Notice of Shooting in the 40th Ward
On Friday, July 31st around 1:15 pm, a young man was shot in the head in the 1900 block of West Granville. The victim is currently in critical condition and CPD Detectives are working all possible leads in the investigation. It does not appear to have been a random shooting, but we are awaiting results of the investigation. We will share information as soon as it is publicly available.
Alderman Vasquez has been in contact with Commander Brennan from the 24th District regarding the investigation and he visited the scene shortly after the incident occurred.
The Chicago Police Department and Alderman Vasquez urge anyone with pertinent information to contact Area 3 Detectives at the Belmont/Western Department or to call 312.744.8261.
Sincerely,
Alderman Andre Vasquez, 40th Ward