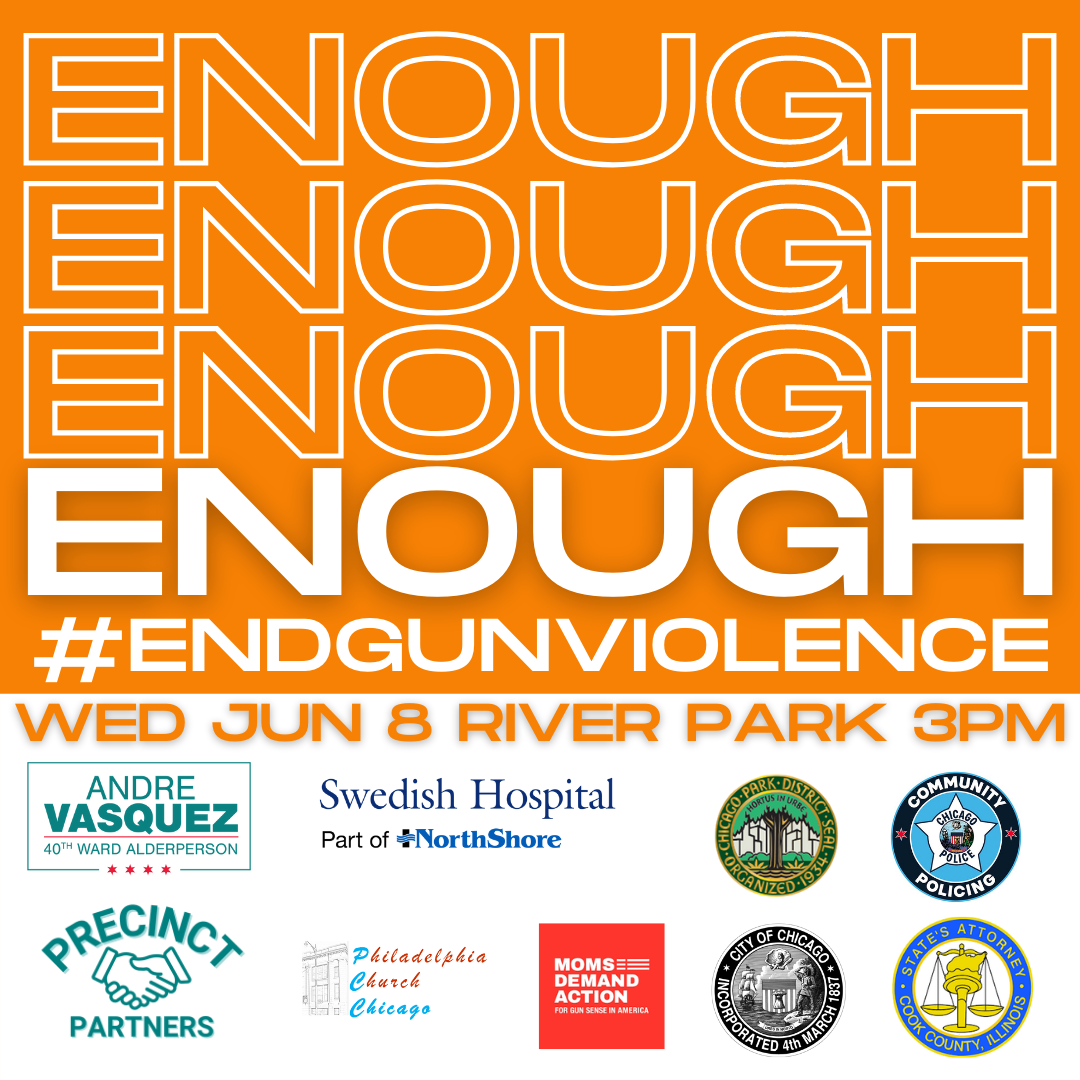 June is Gun Violence Awareness Month.
This Wednesday (6/8/22) at 3pm, Ald. Vasquez and partners are gathering at River Park, near Foster and Francisco, to unite as a community against gun violence. Speakers will share their experiences about the impacts of gun violence and participants will tie orange ribbons around the park, which will remain up throughout the month of June. Why are we wearing orange? Orange was the favorite color of Hadiya Pendleton, a Chicago Public Schools student who was killed by gunfire in 2013. Read more about Hadiya at https://wgntv.com/news/hadiya-pendleton-to-be-remembered-at-wear-orange-weekend/
In the event of rain, we will meet inside the park fieldhouse at 5100 N. Francisco.