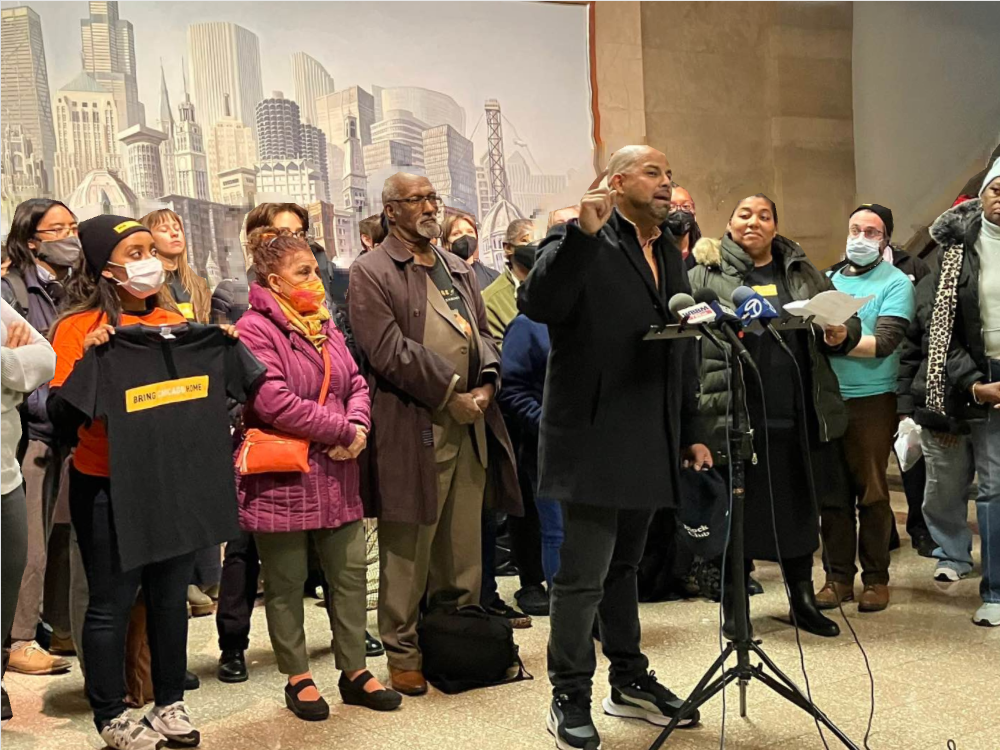 A number of us, led by 49th Ward Alderwoman Maria Hadden, called for a Special Meeting to discuss the Bring Chicago Home ordinance, which would call for a question on the ballot, so you, as neighbors, can vote on whether we should add a 1.9% one time transaction tax when properties that are assessed at more than $1,000,000.00 are sold.
Impact of Proposed Ordinance
It would affect 4% of homeowners and generate $160M a year specifically to address homelessness in our City, which we know is increasing.
In order for the special meeting to move forward, we would need quorum, or 26 alders to be present.
Who was present?
Mayor Lightfoot, who is against the Bring Chicago Home ordinance (even though she supported it when she was campaigning for her seat), pressured alders into not showing up.
Ultimately we had 25 Alders attend, and I want to thank them for doing so, but we were short one Alder, so we could not have the meeting.
What was even more shameful is that there were 7 alders who were there in the building and intentionally were staying out of council chambers so as to not be counted.
We won't stop.
All of this gamesmanship is the same old shenanigans that Chicagoans are tired of, including myself. I would have more respect for our colleagues showing up to debate their points, than for the Mayor to game it so that no discussion could happen.
I want to thank the Bring Chicago Home coalition for all of their work to try and move this forward. We will not stop, we will not waiver in our commitment, because we all know that we must address homelessness.
Our neighbors see it and know that we must do more so that we can provide shelter for those who need it. Whenever we get calls about unhoused neighbors in need of help, we have limited resources precisely because of a lack of funding.
Absent from the meeting
The following alderpeople were absent: Alds. Pat Dowell (3rd), Leslie Hairston (5th) Greg Mitchell (7th), Anthony Beale (9th), Nicole Lee (11th), George Cardenas (12th), Ed Burke (14th), Derrick Curtis (18th), Matthew O'Shea (19th), Howard Brookins Jr. (21st), Silvana Tabares (23rd), Monique Scott (24th), Chris Taliaferro (29th), Ariel Reboyras (30th), Felix Cardona Jr. (31st), Carrie Austin (34th), Emma Mitts (37th), Nick Sposato (38th), Samantha Nugent (39th), Timmy Knudsen (44th), Jim Gardiner (45th) and James Cappleman (46th).