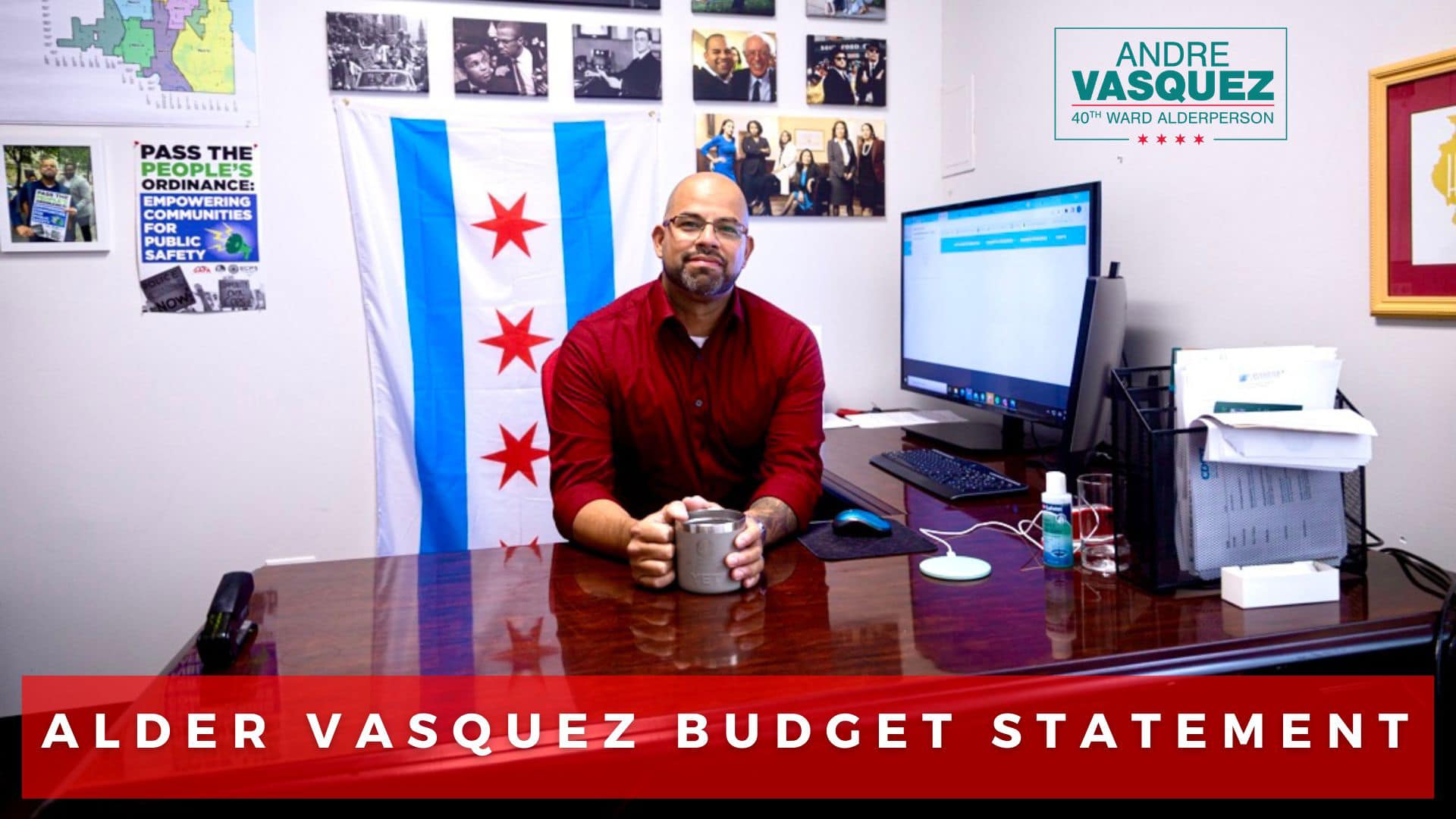 I'd like to thank our city workers that were a part of this process and to thank all of the Departments' leadership for their engagement in our budget discussion.
I'd also like to thank Chairwoman Pat Dowell, for presiding over this year's Budget hearings, you have done great work in keeping us focused and informed. I commend you for your patience, your discipline, and endurance in Chairing these hearings, and I am proud to serve with you.
To Susie Park and Jennie Bennett from the Office of Budget and Management, I want to thank you both for your work crafting this budget.
It is even more inspiring to see women, and women of color, like yourselves leading our city. I thank you all for the work that you do, even as I will be voting no on this budget.
There are a number of things in this budget that can be commended, especially the $242M going towards our pension debt, but as my colleague Maria Hadden stated, and as we have heard from so many across our great city, it is not enough.
Member Communicated Priorities
I'd like to thank my colleagues who have engaged in this year's budget processes, and our caucuses for articulating their priorities before budget negotiations. In both the Latino and Progressive Caucuses, which I am a member of, we articulated our priorities – members communicated that we wanted:
to see a Department of Environment created
to work together to get an increase in the Real Estate Transaction Tax for property transactions above one million dollars as articulated in the Bring Chicago Home movement
to see an expansion of the social worker mobile crisis response to more than 4 out of 22 police districts in the city as identified in the Treatment not Trauma ordinance.
We also all asked for an increase in staffing to get just one more full time position per ward office, knowing that after Covid, our staffs, which comprise the front facing part of government, deal with exponentially more requests related to trauma, rehousing, domestic disputes and violence. Each ward has an average of 54,000 neighbors to serve, with only 3 full time positions.
In addition, thanks to the work of the staff in our 40th Ward office, three months before this vote, I communicated our asks of this budget to our Mayor and staff. In that communication, I prioritized:
A $2M investment in language access services because of the experience in trying to resolve issues in our office (and the city) for those who do not understand or feel comfortable speaking English
A $5 increase in permitting feed for street work to improve our city's Chistreetwork website back end system so that we could best communicate to our constituents
An expansion of the Demolition surcharge pilot so as to preserve naturally occurring affordable housing rather than the tear downs that lead to million dollar homes and lower our housing stock for those who need it.
I also asked for detailed information on how the Violence Prevention dollars we voted for last year were allocated and how the cannabis tax revenue had been spent. This is important as we see reporting that a majority of federal funds have not been spent, and we see that violence prevention investment is needed now more than ever in our history.
Out of the long lists of asks I just named, there were a total of ZERO asks that were met or seriously negotiated in this budget. In total, our office submitted 97 questions through the Chair to get answers in advance of this budget vote – we received about 20 responses total.
Instead, we were told, this is an easy budget during a fourth year in a term. That the removal of a property tax increase made this easy. That it was, in effect, expedient to support this budget, without any true and meaningful negotiation. As our sister Jeanette Taylor so powerfully stated over a year ago, "Don't give me crumbs and tell me it's cake."
Advocating for a Department of Environment
In the most recent weeks, a number of members of this council advocated for the creation of the Department of the Environment as something that could be accomplished, simply by allocating 10 of the hundreds of vacancies across city departments, to formally re-establish the Department in the municipal code.
We all agreed that there would be further work to do after that, but that naming and codifying the shared vision of so many groups, neighbors, and council members, is vital, tangible, and could have been done in this budget.
After conversations with the administration, where our goal was clearly articulated – a Department with a Commissioner – the best this administration could do is to create an OFFICE of the Environment and Climate Equity, to do much of the same work, with an officer at the helm. The argument and push-back was that the work being done was the same, so why be so stuck on the words Department and Commissioner? The counter argument is a simple one also, if its just a word – Department – why NOT make that change to establish a department and commissioner?
The answer is because Offices issue recommendations,while Departments create rules that are enforceable by law. The best analogy here to illustrate the difference, would be the Office of the Inspector General, which recently recommended that a police officer found to have affiliated with a white supremacist group be removed from the force. They issued a recommendation that went ignored. Similarly, an Office of the Environment could issue recommendations, and similarly, they could be ignored.
So this wasn't a negotiation about the mere words "Department" or "Office", but about power, and a Mayor's want to keep power centralized, rather than accountable to an equal branch of government as represented by the city council. This is also indicative of what we have seen in this whole term, and it is unfortunate, when the public wants to see a functioning municipal government in a time of so many challenges, we were unable to do so. We as a city deserve better and every neighbor and taxpayer in our city deserves better. That is why I must vote no on this budget.