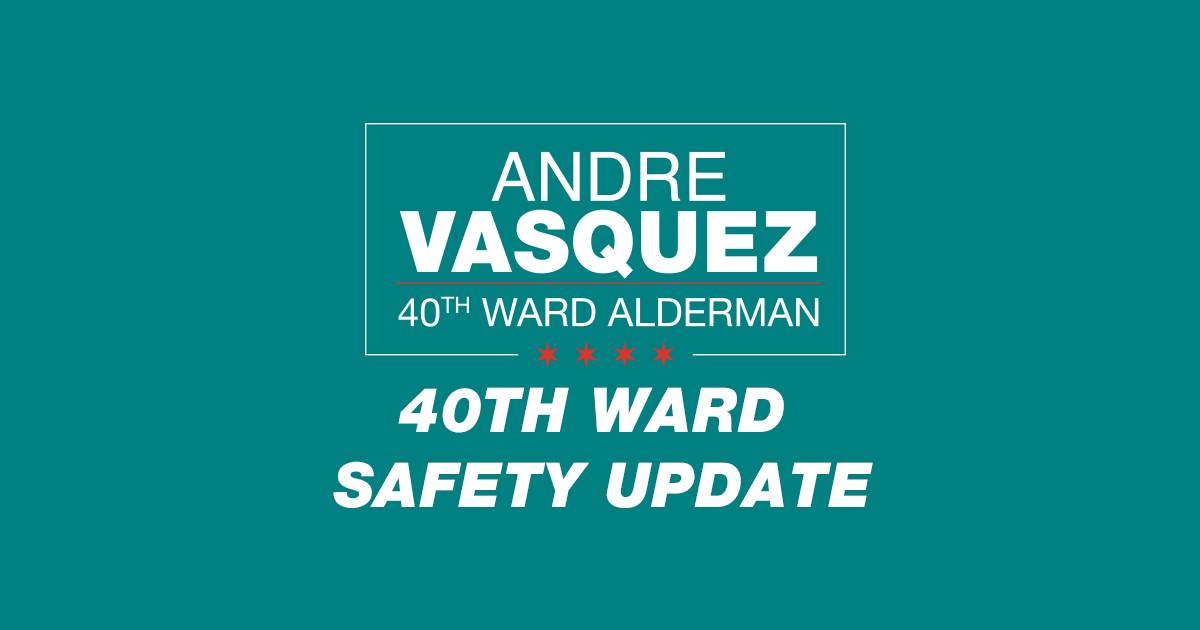 This past week there was a string of robberies committed in the West Ridge area that covers both the 40th and 50th Wards. The 20th and 24th Districts of the Chicago Police Department are investigating the incidents. After such activity there is intentional patrolling for weeks following. Earlier this year, our office requested License Plate Reader Cameras for Peterson Avenue to aid in investigations and gather evidence as well.
We advise neighbors to be aware of their surroundings as they head to their vehicles, and recommend that neighbors avail themselves of the city's Home and Business Protection program, which reimburses up to $250 for eligible applicants who purchase home cameras, that can be helpful in gathering evidence.
In order to learn more and apply, please go to https://bit.ly/homecamrebate
If you see any activity, please report it so that patterns can be tracked for further investigations.
Our office will continue to engage with all local public safety stakeholders to address issues and we will keep you informed as we get updates.
Andre Vasquez