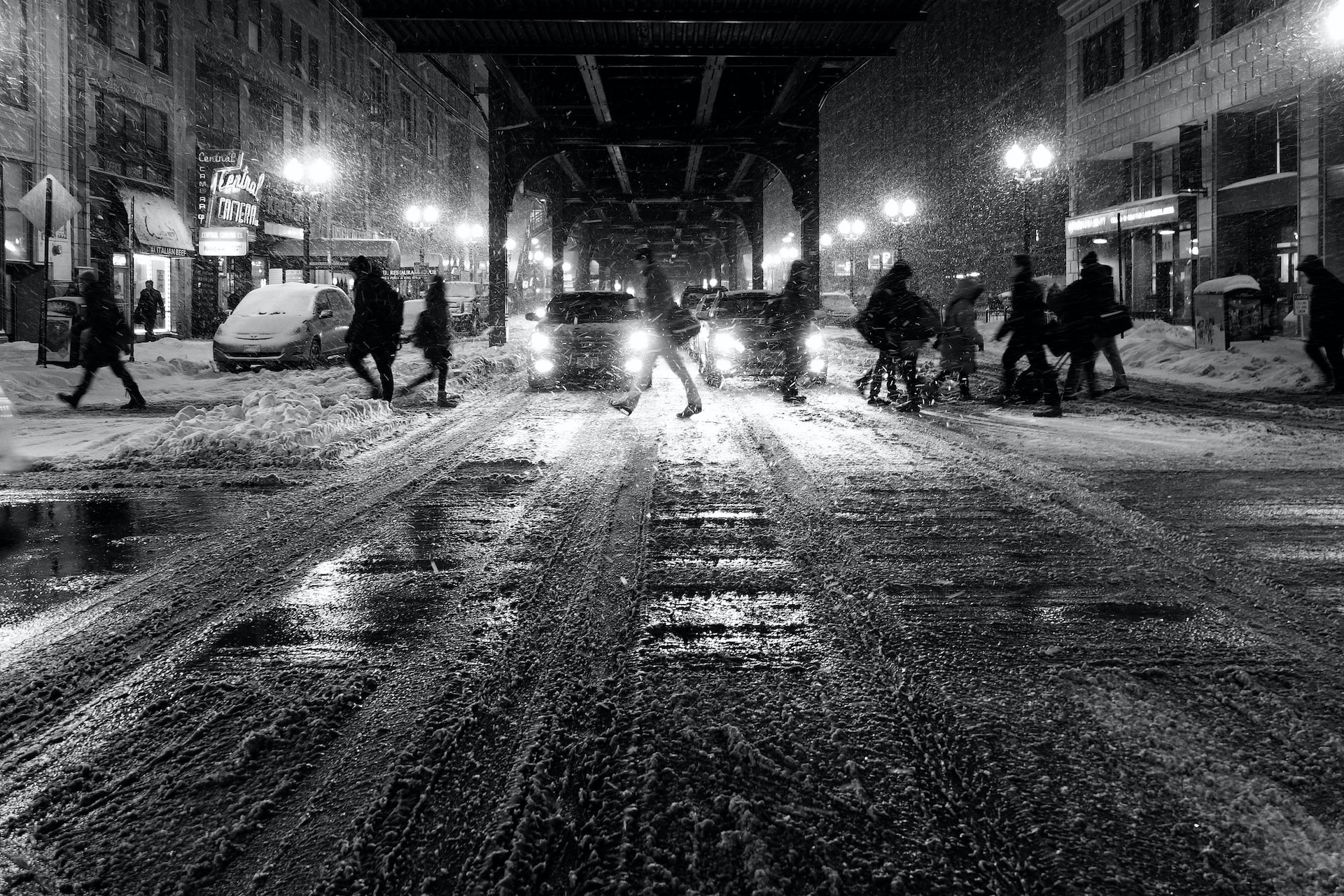 The National Weather Service in Chicago indicates that conditions will deteriorate quickly Thursday afternoon with snow, gusty winds, and plummeting temperatures. The snow will taper on Friday though dangerous cold will remain.
Subscribe to Weather Alerts
The City of Chicago's Office of Emergency Management and Communication (OEMC) issues several alerts and notifications to keep people up to date on weather conditions and emergencies. Sign up for emergency alerts at www.NotifyChicago.org.
5 Winter Weather Preparation Tips
Make sure you're ready to heat your home safely this winter. Have your furnace inspected by a qualified technician and follow these safety steps throughout the heating season, Please call us immediately at 866- 556-6002 if you think you may have a natural gas emergency. For safety tips and additional details, visit PeoplesGasDelivery.com/safety/cold-weather. Peoples Gas has voluntarily suspended residential disconnections for the remainder of November. From Dec. 1 to March 31, the annual winter moratorium will protect residential customers from natural gas disconnections. Additionally, extended payment arrangements and financial assistance for relief to customers amid the COVID-19 pandemic. Learn more by visiting, PeoplesGasDelivery.com/payment-bill/assistance or call 866-556-6000.
ComEd urges customers to contact the company immediately if they experience a power outage. Customers can text OUT to 26633 (COMED) to report an outage and receive restoration information and can follow the company on Twitter @ComEd or on Facebook at Facebook.com/ComEd. Customers can also call 1-800 EDISON1 (1-800-334-7661), or report outages via the website at ComEd.com/report. Spanish-speaking customers should call 1-800-95-LUCES (1-800-955-8237).
Public safety is paramount, and ComEd encourages customers to take the following precautions: If a downed power line is spotted, immediately call ComEd at 1-800-EDISON1 (1800-334-7661). Spanish-speaking customers should call1-800-95-LUCES (1-800-955-8237). Never approach a downed power line. Always assume a power line is extremely dangerous and energized. In the event of an outage, do not approach ComEd crews working to restore power to ask about restoration times. Crews may be working on live electrical equipment, and the perimeter of the work zone may be hazardous. Additionally, for the safety of themselves and the public, crews are practicing social distancing.
The Department of Water Management reminds residents to prevent frozen pipes, make sure that warm air is circulating throughout the home and keep a trickle of water running. If pipes freeze, do not use candles or any open flame to thaw them. Use a hair dryer or heating pad. For more info visit www.chicago.gov/water
As the City braces for cold temperatures and winter weather, the Chicago Department of Public Health (CDPH) would like to caution residents to take care of themselves, and to also provide assistance to neighbors, family members, pets and friends, particularly those who are elderly, have disabilities and/or live alone. Taking preventative action is the best way to stay safe from the serious health risks associated with winter weather. Residents are advised to limit their time outside, wear layers of warm clothing when going outside, and watch for signs of frostbite and hypothermia. 
Get to a Warming Center
When temperatures are at 32 degrees or below – warming areas are available at the City's six community service centers from 9 a.m. to 5 p.m., Monday through Friday: the one closest to the 40th Ward is the North Area Center at 845 W Wilson Ave. More information can be found on the City of Chicago website: https://www.chicago.gov/city/en/depts/fss/provdrs/serv/svcs/dfss_warming_centers.html
COVID-19 Precautions are in Effect: Face Covering Required
The warming areas are available for all residents in need of safe refuge and relief from extreme cold weather.
Residents must wear a cloth face covering while in the warming areas due to COVID-19 safety precautions.
City-operated libraries and park facilities also may activate warming areas, if needed, including during evening hours, weekends and holidays. For assistance after hours, residents should call 311 to be connected to available services – including placement to an available shelter bed.
The Garfield Community Service Center at 10 South Kedzie, is open on a 24-hour basis to connect families and residents to emergency shelter.
Unless specifically indicated, warming areas typically are not open when temperatures are higher than 32 degrees, on holidays and evening hours.
Hours and days may be extended under extreme conditions and/or from the direction of the City's Office of Emergency Management and Communications.
Seniors are welcome at one of the City's 21 Senior Centers. Visit Chicago.gov/Seniors for locations and hours
311 Requests for the Winter Season
Use these additional service requests as needed: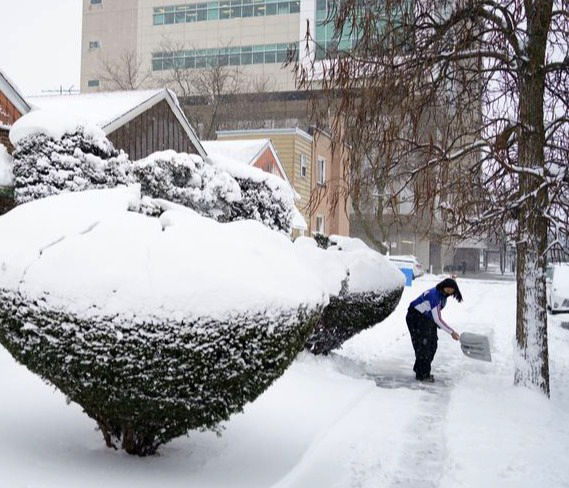 Join the Shovel Squad!
Can you commit to shovel one house through the Winter season?
Some of our neighbors are physically unable to shovel snow from their sidewalks on their own. Our office created the volunteer program "Shovel Squad" to shovel sidewalks for these neighbors in need. The 40th Ward will dispatch shoveling volunteers ONLY when:
Snowfall is 2 inches or more, or
When conditions are particularly treacherous