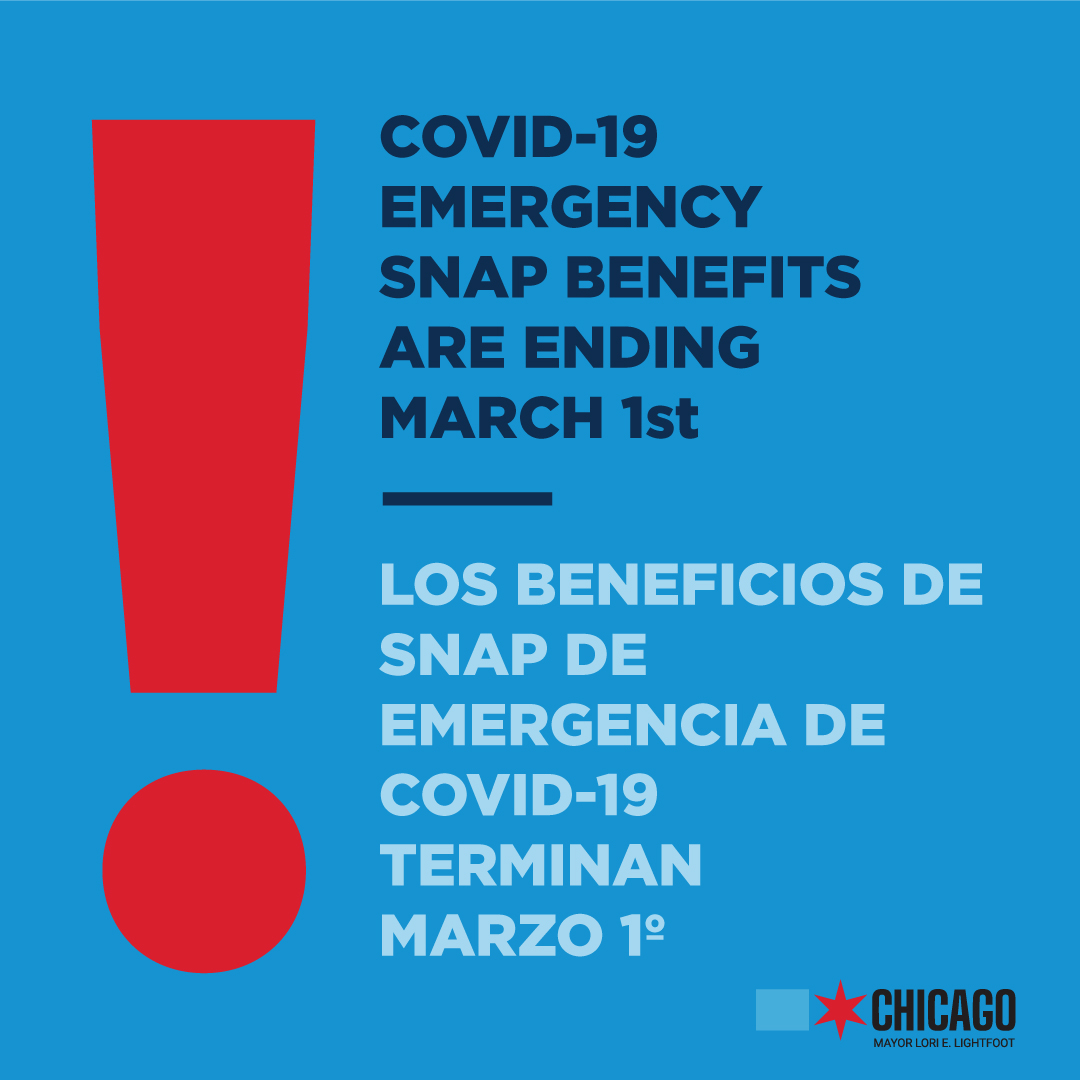 Since 2020, SNAP recipients have been receiving extra SNAP dollars each month through the COVID-era Emergency Allotments program. Emergency Allotments were first distributed in Illinois in April 2020 and have been extended monthly since that time.  These benefits have been critical in helping households navigate the economic disruption of COVID and historic food inflation. 
The Emergency Allotments were originally set to expire at the end of the federal declaration of Public Health Emergency (PHE), but the Omnibus bill signed into law on Friday, December 23rd will end Emergency Allotments to fund Summer EBT. This means that the increased SNAP benefits through the Emergency Allotments will be discontinued at the end of February.
As a result, the last Emergency Allotments will be issued in February 2023 and all SNAP households will see their benefits go down in March. The benefit decrease will range from $55 to $255 per person per month. 
What to Know:
Your monthly SNAP benefits will be reduced in March as a result of federal policy changes. To learn more and prepare, visit chicagosfoodbank.org/SNAPEA. To find free food resources near you, call 2-1-1
If residents need help finding a pantry they can call 2-1-1 or visit https://211metrochicago.org/. If they have specific questions about their SNAP benefits they can contact the Illinois Department of Human Services by visiting abe.illinois.gov or call the hotline at 1-800-843-6154.
For additional support in Cook County, residents can call the Greater Chicago Food Depository's benefits hotline at 773-843-5416 or submit the Food Depository's online form to receive a call back for support.