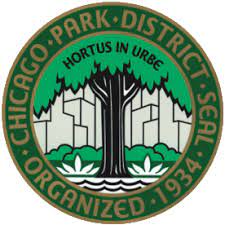 The Chicago Park District continues its Community Engagement Guidelines which were introduced in 2022 for the events with 10,000 attendees or more per day. The Guidelines (page 2) employ a community engagement plan to keep neighboring residences, businesses and other stakeholders abreast of planned event operations. As part of their community engagement, organizers are also encouraged to bring benefits to the community by hiring local residents and securing local vendors. This is consistent with actions taken by event organizers over the years who provide financial support to local parks and schools, organize park cleanups, host holiday food and toy drives and contribute to park capital improvements.
What's New for 2023?

Once community engagement plans are submitted by event organizers to the Department of Revenue, they will be reviewed in conjunction with the Department of Community Affairs. Then, the plans will be presented to the District's Board of Commissioners by the Department of Revenue in order to obtain the required provisional approval.
What Do I Need To Know?

Submit a Supplemental Information Form (page 4-7) to the Department of Revenue. Organizers of multi-day events should conduct the required community engagement meeting prior to submitting the form. Please be prepared to provide additional information or attend a Board meeting upon request. Important due dates are reflected on page 7.
Contact the Department of Revenue at 312-763-6710 with questions.
Community Engagement Guidelines
Timely neighborhood outreach is required to minimize community impact,
mitigate concerns, and ensure affected neighbors and businesses are aware of
the event activity and have an opportunity to provide feedback. At minimum, organizer required to complete the following:
Submit a Community Engagement Plan
For multi-day event permits, hold at least one community engagement
meeting. Suggestions for hosting the community meeting are on page 3
Mail and/or canvas residences and businesses in the zip codes affected by
the event no less than 30 days before load in begins; notices should include
the following:
a. times of load in, event, and tear down
b. park and street closures
c. phone number contact
d. email contact
e. provide bilingual notices if event is in a bilingual community
Post public notices within a 4-block radius no fewer than 14 days in advance
of load-in (e.g. yard signs in park and other authorized areas)
a. Provide residents and businesses with information regarding potential
impacts of large festival events
Solicit community feedback and factor it into event plans
Engage community members in meaningful ways. This can include
anything from volunteer clean up days and local hiring to holiday donations
or a contribution to park programming and facilities
Secure vendors and/or staff from the community area (security, ticket
agents, food, etc.)
Communicate details and solicit feedback from Park Advisory Council (if
applicable) and Aldermanic Office

Community Engagement Meeting (REQUIRED FOR MULTI-DAY EVENTS ONLY)
Suggestions for a Successful Meeting
Be thoughtful about the date and time of the meeting to ensure working
people can attend
Provide a minimum of 14 days advance notice
Provide interpretation and/or a translator if event is in a bilingual community
Partner with local community organizations, elected officials, businesses to
get the word out about the meeting, or try to join an existing community
meeting where attendance is high
Capture contact information for potential follow up
Meeting Content

Organizer presents a plan to the community including the following information:

Basic event information (date, location within the park, etc.)
How this event will benefit and affect the community (jobs, complimentary tickets, down time for park, traffic closures etc.)
Any significant changes in event from last year and explain why the changes were made
Solicit feedback from the community

Allot a period of time after the presentation for the community to provide feedback on the plan and discuss any concerns or issues

Capture major themes from feedback
Contact attendees after the meeting to:

Thank everyone for participating
Provide a summary of feedback gathered
Offer additional information/address unanswered questions if necessary

Organizer sends invitation to Chicago Park District Department of Revenue

If any new solvable concerns are raised that could not be addressed at the meeting, follow up with a solution and solicit additional feedback for all community engagement meetings
Contact the Department of Revenue at 312-763-6710 with questions