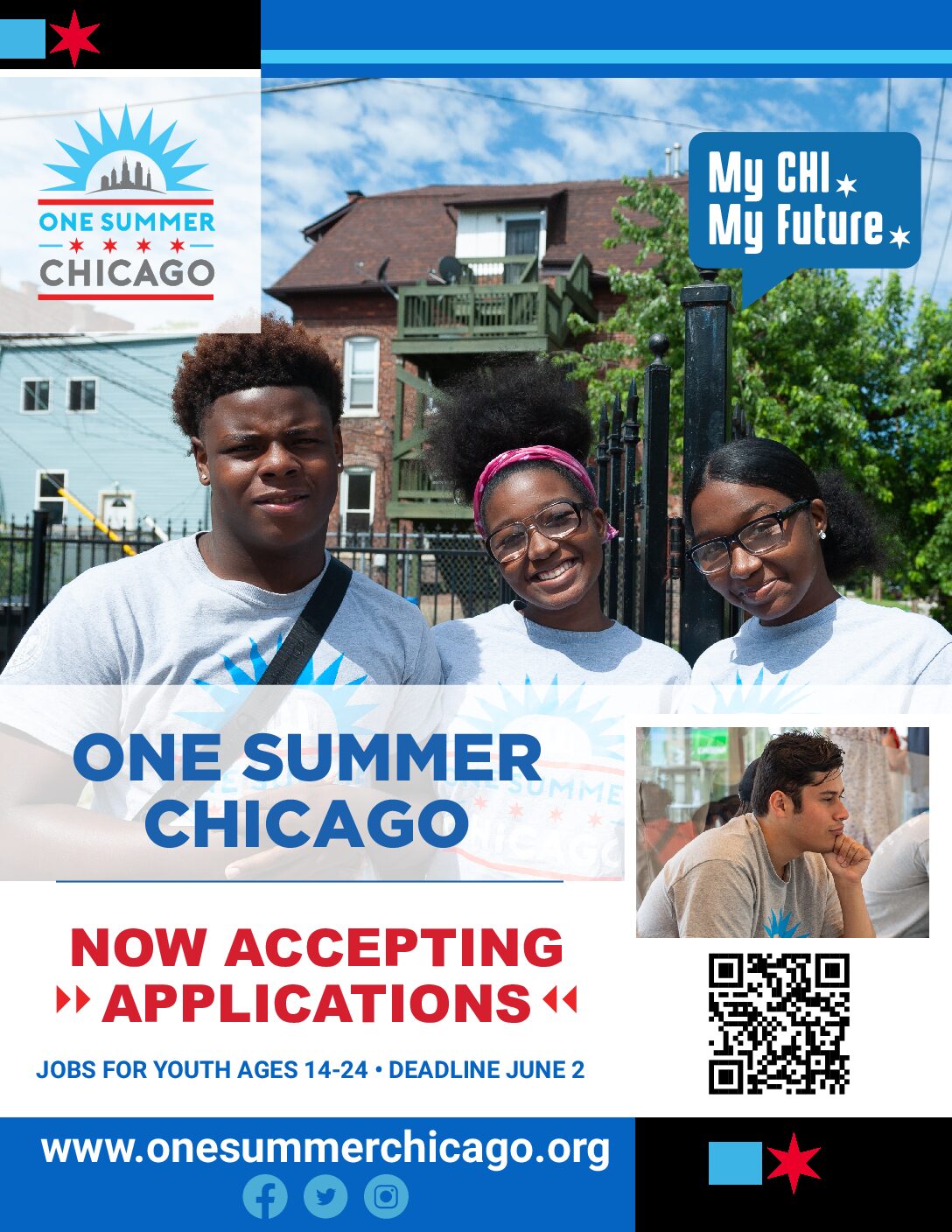 Over 20,000 youth participated in Chicago's Summer of Joy last year, contributing to the City's whole-of-government approach to addressing community safety and health. One Summer Chicago, our flagship youth employment program, helped many of those young people feel more connected to their communities and more prepared for their futures.
Today, we welcome Chicago youth with new summer opportunities as we reopen the application portal for One Summer Chicago (OSC) at www.onesummerchicago.org.
Coinciding with this launch, we are also excited to share perspectives and testimonials from last year's participants with our new report "Coming Back Together: Summer of Healing, Love, and Celebration." The attached report provides new insights on the OSC participants who earned over $25 million in wages with last year's OSC programming, and sheds light on how youth employment programming has supported their sense of purpose and community.
This year we have thousands of opportunities available for young people ages 14-24, with opportunities in the public, private and nonprofit sectors. Young people can apply at www.onesummerchicago.org up until the June 2nd deadline.
The Summer Youth Employment Program provides employment and internship opportunities for 16 to 24 year-olds, earning $15.40 an hour while working with partners like the Chicago Park District, the Lincoln Park Zoo, and Lurie's Children's Hospital.
For our 14–15-year-olds who are not quite old enough to work, the Chicagobility program helps young people explore career pathways, participate in project-based learning and field trips, and earn a $450 stipend for the summer.