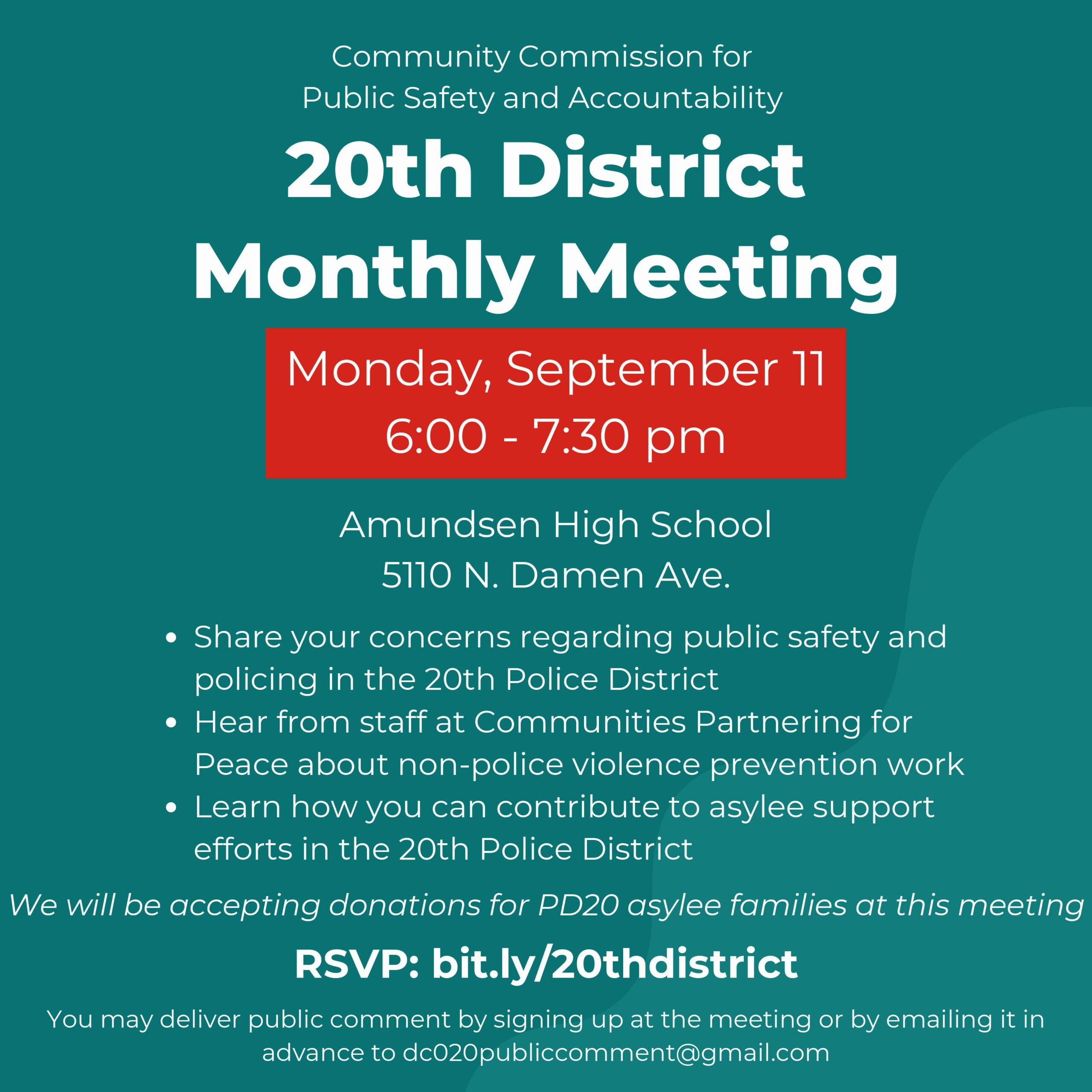 The Community Commission for Public Safety & Accountability (CCPSA) 20th District Monthly Meeting will take place on September, 11th at 6pm, at Amundsen High School (5110 N. Damen Ave).
Share your concerns regarding public safety & policing in the 20th District
Hear from staff at Communities Partnering for Peace (CP4P) about non-police violence prevention work
Learn how you can contribute to asylee support efforts in the 20th Police District
We will be accepting donations for PD20 asylee families at this meeting.
You may deliver public comment by signing up at the meeting or emailing in advance to dc020publiccomment@gmail.com. Find out more information about the 20th District CCPSA here.