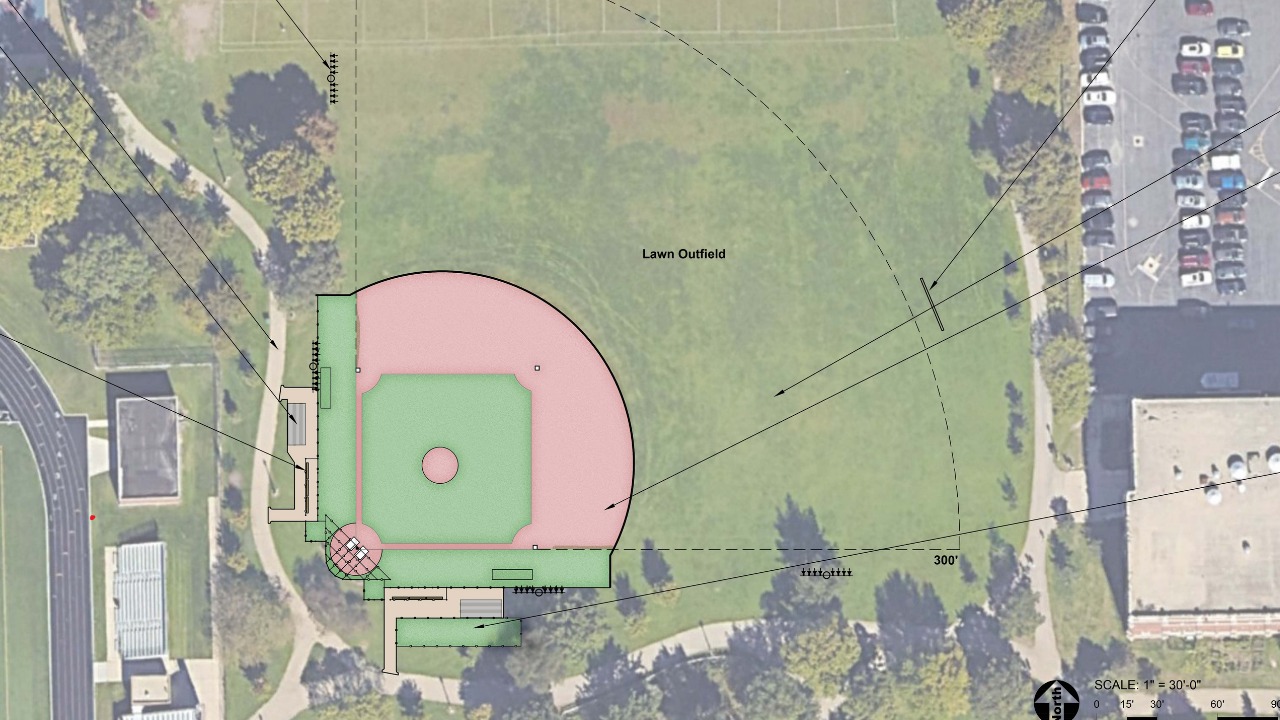 Get ready for a new and improved Winnemac Park! In 2024, new improvements are coming to the park, including a fully renovated baseball diamond, refurbished tennis courts, and a new pickleball space, as well as upgraded lighting and pathways.
See below for a full statement from the Chicago Parks District:
Winnemac Park Baseball Field Renovation Project to Improve Access to Field Play & Include Stormwater Drainage
Project slated to begin in early 2024 includes new field amenities and stormwater drainage improvements
The baseball diamond renovation at Winnemac Park Baseball Diamond, located in an existing 22.73-acre park in the Lincoln Square Community Area, improves play access to the north baseball field for the entire community, including the neighboring high school, elementary school and recreational groups. Construction is slated to begin in the first quarter of 2024, with work to be completed by the end of the year at 5100 N. Leavitt St.
Local community input has informed the design plan, which will include the grading and replacement of the existing infield with a new artificial turf baseball infield and new stormwater improvements. By incorporating stormwater mitigation improvements, the field will drain water properly, and minimize the impact on availability for field play. In addition to the new field, batting cages, player benches, sports lighting, ADA accessible pathways and bleachers will round-out the new amenities coming to the baseball diamond bookended by two schools.
Additional Winnemac Park improvements include renovations to the two existing tennis courts that will provide for new ADA pathway paving, improved drainage, and new pickleball striping on the east tennis court.
The project is being funded with $1.5 million from the Western Avenue (North) Tax Increment Financing (TIF) district with support from 40th Ward Alderperson Andre Vasquez.
"Together, with support from local officials and the community, we can bring the Chicago Park District's aging infrastructure into the modern age, and meet the current needs of the communities it serves," said Rosa Escareño, Chicago Park District Superintendent and CEO. "Field improvements not only have an immediate impact on the teams that play there, but they also make play accessible to future generations of athletes of all ages and abilities."
"I'm so excited that we're able to use these things to bring much-needed improvements to one of our community's most cherished spaces. The new ballfield will be an asset not only to our students, but to the entire community, by giving them a safer and more comfortable space to play," said Andre Vasquez, 40th Ward Alderperson. "The added improvements of refurbished tennis courts, a new pickleball space, and upgraded lighting and pathways will make Winnemac Park an even more welcoming space for community members to gather together."
Please note: During construction, access to the baseball field located on the north end of the park near Foster Ave., and the adjacent soccer field will not be available. All of the other four ball fields in Winnemac Park will be open for use during this time.