The Lawrence Ave streetscape project aims to improve safety for all users, upgrade aging infrastructure, create a livable street, increase walkability, and support economic development.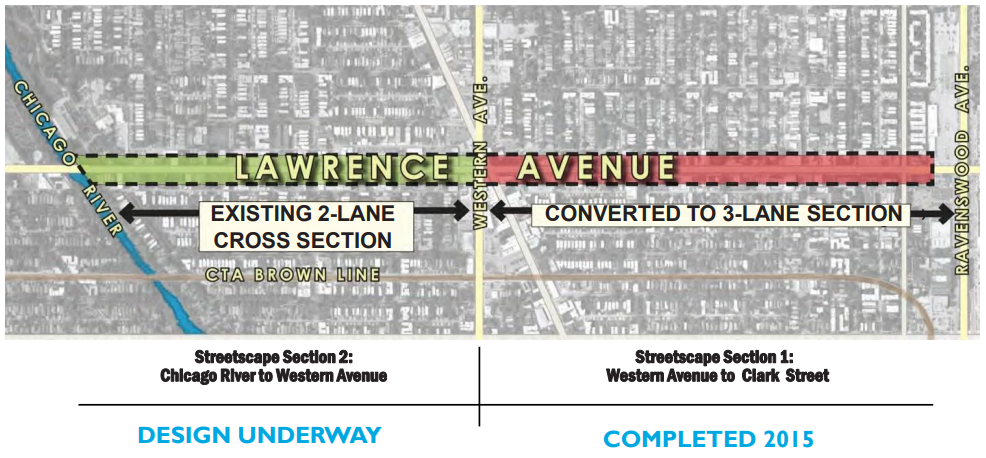 The second phase of the Lawrence Avenue streetscape project will extend the streetscape from Western to the Chicago River and will build upon the success of the first section of the Lawrence Avenue streetscape.
Check out the final rendering here!
Project Updates
Lawrence Ave streetscape project contractors host a weekly construction update that you can register for here!