Neighborhood Greenways are low-stress residential streets which provide safe and comfortable connection for people biking and walking. Greenways often feature traffic calming elements to slow vehicle traffic, making the street safer for neighborhood residents and visitors, whether they are walking, biking, or driving. Greenways also serve as an alternative to biking on busier arterial streets.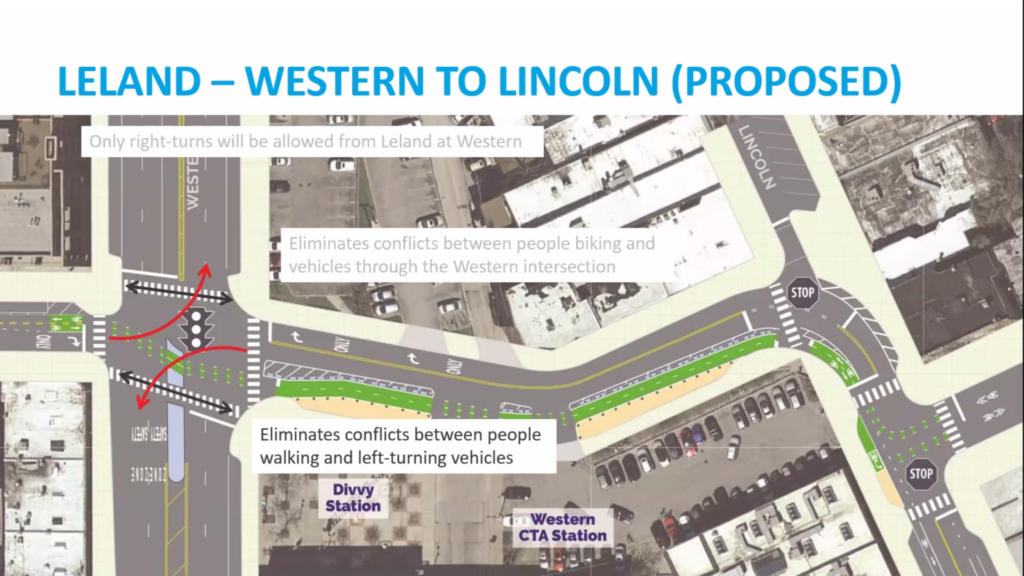 The greenway was first proposed by the Chicago Department of Transportation in 2019 as part of the Lincoln Square master plan to help create a continuous, low-stress bicycle connection between the North Shore Channel Trail and the Lakefront Trail.
This initiative builds on other recent streetscape changes on Lawrence Avenue. New painted bike lanes on Francisco, which is one-way southbound, will help connect riders to the North Shore Channel Trail. New crossings will be marked for people walking and biking. Construction is slated to start 2022.
In the News